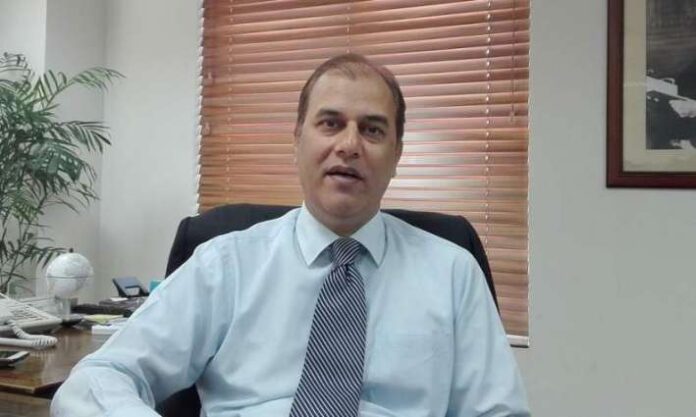 ISLAMABAD: The Board of Directors of the Inter State Gas System (ISGS) on Tuesday discussed and accepted the resignation of managing director Mobin Saulat.
However, he is still entitled to two months' salary, which would be paid to him as per ISGS Executive Staff Service Rules.
Meanwhile, the board made Petroleum Division Joint Secretary Saira Najeeb Ahmed as the acting MD of ISGS till the time any appropriate nomination is received from Ministry of Energy (Petroleum Division).
The board also decided to initiate the recruitment of new CEO/MD of the company (ISGS), asking its human resource committee to lead the recruitment process.
"In view of the above, the Ministry of Energy (Petroleum Division) is requested to take further necessary action and nominate a person as Chief Executive Officer/Managing Director of the company till the appointment regular incumbent," said a letter written to Petroleum Secretary Mian Asad Hayaud Din by ISGS Board Chairman Dr Ibne Hassan on Tuesday.
According to sources, the IGSG Board was not comfortable with the outgoing managing director which led to the latter's resignation. They said that Mobin Saulat had allegedly inducted non-technical manpower, violating rules and regulation.
He was also accused of offering lucrative offers to petroleum ministry officials, convincing them to be part of his corruption, beides misusing ISGS funds on foreign tours.
Mobin Saulat's name was earlier included in no-fly list (Exit Control List) owing to allegations of corruption, said sources.
Reportedly, Mobin Saulat became an approver in the National Accountability Bureau (NAB) investigation against former prime minister Shahid Khaqqan Abbasi in Liquefied Natural Gas (LNG) terminal scandal.
In his four-page statement submitted with NAB, Saulat, who had played an important role in the construction of LNG terminal and LNG purchase from Qatar, had blamed former PM Shahid Khaqqan Abbasi, former finance minister Miftah Ismail, and former Government Holding Private Limited (GHPL) MD Shahid Islam for all "wrongdoings".
He said he was allegedly directed by then petroleum minister Shahid Khaqqan Abbasi to coordinate LNG-related activities in addition to his existing duties in ISGS in July 2013.