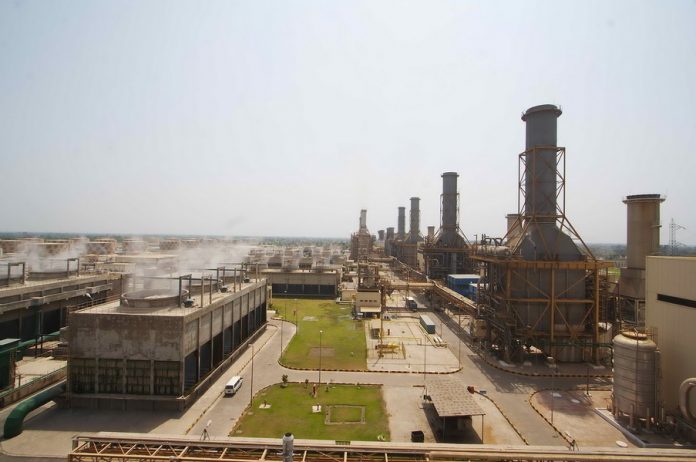 LAHORE: Guddu combined-cycle power plant is all geared up to be upgraded to Advance Gas Path (AGP) technology which would massively reduce the annual scheduled maintenance time.
This technology improvement would enable enhancement and efficiency of generation capacity by 1 percent and 5 percent, reported Dawn.
Genco's Holding, Muhammad Imran stated the overall cost of converting the plant to AGP technology will be around $72 million.
The reason cited for the reason to convert the plant into AGP technology was the Hot Gas Path Inspection (HGPI) of the power plants needed maintenance and parts replacement.
He added that instead of replacing parts and maintenance, it was felt plant upgradation was a better move since it would cost a touch more than HGPI.
Mr. Imran shared they brokered an agreement with General Electric (GE) for cost of AGP to be given in sixteen quarterly statements.
As per official sources, current technology requires outages of plant after every 8,000 hours (one year) for finishing of maintenance cycle.
But converting to AGP technology, would double the maintenance cycle to four years (32,000 hours), they said.
A senior official said under present circumstances current maintenance cycle of plant includes several tests and inspections. The present cycle needs the plant to be put offline after 8,000 hours for first combustion inspection.
He added the plant needed another CI after next 8,000 hours and over period of three years it would need inspections, one linked to gas annually.
The concluding major inspection would occur after 48,000 hours, the official said.
To conduct such maintenance operations and inspections, projects linked to Central Power Generation Company Limited (CPGCL) needed to get offline for a period of 10 to 20 days, said an official who declined to be named.
Regarding AGP technology, the official shared upgradation of the plant machinery could easily be carried out. Once the transfer to AGP technology was concluded, the plant would need maintenance every four years (32,000 hours).
He said this would enhance operational efficiency and increase generation capacity of the plant. The AGP technology would result in time-saving, capital and labour and provide more electricity to the grid uninterruptedly.
All parts and materials have been procured for plants upgradation to AGP and have been marshalled to the project site, he shared.
CPGCL has requested for a 20-day shutdown of the plant and has nearly received go-ahead from the appropriate departments.
The official shared work on the upgradation would be initiated within the next two weeks. He said initial requirements had been finalized at the site and project upgradation would be concluded within 60 days for both gas turbines.