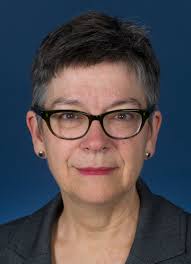 ISLAMABAD:  Australian High Commissioner to Pakistan in Islamabad, Margaret Adamson has said a policy will soon be announced regarding the issuance of a visa to Pakistani businessmen to invest in Australia.
She said this during her visit to the National Press Club Islamabad on Friday.
Margaret Adamson further said the trade volume between the two countries has crossed the figure of $1.9 (Australian dollar). Adamson said over 12,000 Pakistani students are getting an education in Australian institutions currently and her country has been investing in different areas in Pakistan since 1950. She said both the countries are celebrating the 70th anniversary of their relations this year.
She remembered that Australia was among those countries in the world who established diplomatic relations with Pakistan soon after its independence. It opened its embassy in Karachi in 1948, just a year after Pakistan's independence. Since then, both the countries have been working for the welfare of the people of Pakistan. Australia is supporting Pakistan in the economic, education, health, and agriculture sectors.
She made it clear that Australia strongly supports Pakistan's vision 2025 to continue economic development of the country.
The Australian High Commission has been offering scholarships to Pakistani students since the establishment of their political relations and 12,000 students from Pakistan are currently enrolled in different Australian institutions. The commission also lauded the role of Pakistanis, living in Australia. She informed that admissions would be opened in Australia in April and Pakistani students and journalists would be welcomed for the upcoming session.
Adamson said, "She is happy to meet with Islamabad-based journalists." Earlier, she had visited different press clubs in the country and her visits provided her with the opportunity to know about local journalists and their knowledge about different issues. She said journalism is a challenging profession and Pakistani journalists are performing well.
Answering a question, she said the Australian High Commission in Islamabad has limited staff and that is the reason, the embassy is issuing lesser visas to Pakistanis.  She suggested if the applicants provide all the required information, the visa system can be improved.