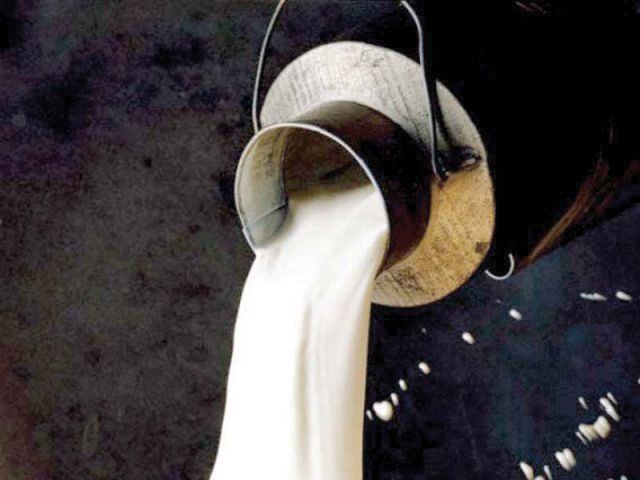 ISLAMABAD: The upcoming budget for financial year 2018-19 is not expected to provide any tax relief for the country's dairy sector, despite falling profits of major milk producers.
On Wednesday, the tax authorities didn't provide an inkling that it was contemplating withdrawing zero-rated facility for dairy companies which contributed to a Rs10 billion erasure from their balance sheets, reported Express Tribune.
Also, decrease in regulatory duty on milk linked products has also not been considered.
A meeting of tax regulator Federal Board of Revenue (FBR) officials and Pakistan Dairy Association (PDA) was held in Islamabad on Wednesday to discuss industry related problems.
The meeting was presided by Special Assistant to Prime Minister on Revenue, Haroon Akhtar Khan which also saw participation by Minister of State for Finance Rana Muhammad Afzal.
FBR's member inland revenue emphasized on ending consumption of spurious milk, when PDA officials stated sales of processed milk had fallen due to major increases in taxes which caused production cost to spike up.
The PDA also hinted at reducing retail prices of processed by around 8 percent if the government showed willingness to decrease the tax burden.
They also asked the tax regulator to bring back the zero-rated facility for the dairy sector and eliminate 47 percent duty on imports, said an FBR official.
Also, PDA requested withdrawal of 10 percent sales tax on milk products in the upcoming budget.
A presentation by the PDA during the meeting revealed 5 percent of milk processed and packed in Pakistan. The remainder of the 95 percent as per the presentation remains unprocessed and untaxed.
The PDA said after taking back of zero-rated facility for the dairy sector had resulted in a major price differential between open and packaged milk, which caused a major fall in its volume and profits.
But the tax regulator remained rigid in its stance and linked the decrease in duty of 22 percent customs duty and 25 percent regulatory duty on the nod of Ministry of National Food Security.