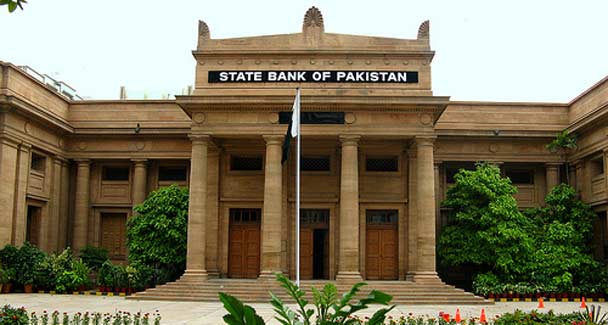 KARACHI: The State Bank of Pakistan on Friday is expected to hike the interest rates for coming two months in its monetary policy to be unveiled on March 30th.
Experts have projected a 25 to 50 basis points hike in key policy rate by State bank of Pakistan in light of rupee's devaluation last Tuesday, which sparked fears of stoking a rise in inflation, reported an English daily.
In the previous monetary policy unveiled in January, the central bank had hiked the interest rate by 25 basis points to reach 6 percent.
The hike in interest rates was carried out to overcome challenges at the economic front and previously the interest rates had remained unchanged for twenty months till January's increase by SBP.
Last week, the central bank in its second such intervention since December allowed the rupee to devaluate 4.43 percent due to balance of payments pressure, widening current account and trade deficit and falling foreign exchange reserves.
Current account deficit ballooned 50 percent to $10.826 billion during the July-February of FY 2017-18.
In a recently released IMF post-programme monitoring report, it advocated for further measures in terms of exchange rate flexibility and interest rate rises to resolve external account weaknesses and rein in expected rise in inflation because of rising oil prices.