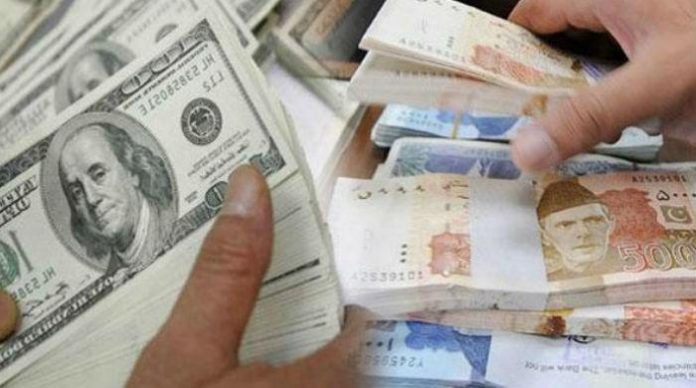 LAHORE: The rupee further devalued against the dollar on Tuesday, amid rising demand for the greenback and tight interbank regulations by the central bank, reported a private news outlet.
The dollar closed between Rs116.60 and Rs116.80 in the open market on Tuesday. A meeting was held between the State Bank of Pakistan (SBP) and exchange companies on Monday, however, no official details were released to the media regarding what was discussed.
However, banking sources believe that the recent devaluation of rupee, came under discussion in the meeting. The rupee has devalued by around 9.5 per cent against the dollar in the last four months. As the country's current account deficit increases and foreign exchange reserves deplete further, banks and currency markets fear a further devaluation. The interim government, which will have no political risk is expected to carry out the devaluation, suggested the private news outlet.
According to SBP's data, the country's foreign exchange reserves are down 40 per cent to $11.8 billion as of March 22 compared to $19.5 billion in October 2016. The current reserves amount to 2.6 months of import cover.
Currency dealers suggest that the central bank is tightly regulating the interbank market, amid demand for the dollar running high on the back of increased imports. The government is trying to improve the situation through export incentives and currency devaluation, with exports increasing 11.6 per cent in the July to February period the current fiscal year.