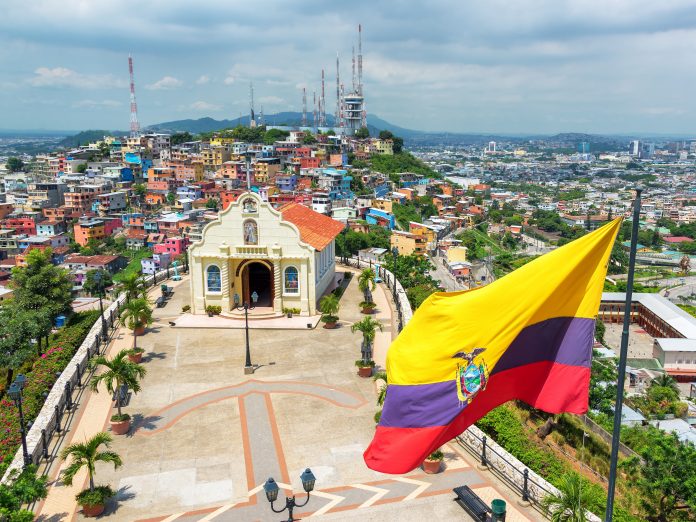 ISLAMABAD: Ecuador on Thursday stressed the need for frequent exchange of trade delegations with Pakistan for exploring new areas of mutual cooperation, and assured that its embassy would fully cooperate with the chambers in bringing private sectors of both countries closer.
Interest to explore the trade between both the countries was expressed by Ambassador of Ecuador German Alejandro Ortega Almeida during his visit to Islamabad Chamber of Commerce and Industry (ICCI).
The Ambassador also exchange views with business community for further enhancing bilateral trade and economic relations with Ecuador and Pakistan.
He said that a lack of direct contacts between the private sectors of Ecuador and Pakistan was the main reason for nominal trade between the two countries, and stressed that both should focus on frequent exchanges of trade delegations to explore new areas of mutual cooperation.
He said that his country wanted to increase trade relations with Pakistan as both countries could do trade on many items. He said that Pakistan could achieve better access to South American markets by developing closer cooperation with Ecuador.
In his welcome address, ICCI President Sheikh Amir Waheed said that Pakistan considered Ecuador significant to its growing demands of opening up new avenues of cooperation and investment opportunities for businessmen.
He said that many sectors of Pakistan's economy including infrastructure development, manufacturing, exploration of oil, gas and minerals, energy, construction, information technology, engineering and automobiles offered great investment opportunities while the government has offered attractive incentives to foreign investors.
He stressed that Ecuador's investors should visit Pakistan to explore investment in areas of interest.
He said that CPEC has created many new opportunities for investment and JVs in Pakistan. Moreover, 9 Special Economic Zones would be established in Pakistan under CPEC, and stressed that it was the right time for investors of Ecuador to focus on Pakistan for business opportunities.
He assured that ICCI would like to work with the Embassy of Ecuador for improving bilateral trade and economic relations between Pakistan and Ecuador.