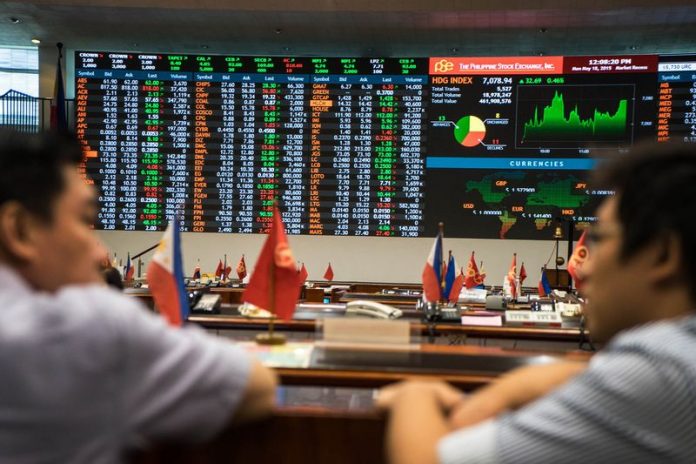 SINGAPORE: Asian shares edged lower on Tuesday as Wall Street retreated from its highs after the FBI raided the offices of U.S. President Donald Trump's long-time lawyer, dampening risk appetite already under strain from an escalating U.S.-China trade spat.
MSCI's broadest index of Asia-Pacific shares outside Japan eased 0.2 percent. South Korea's KOSPI fell 0.8 percent, while Japan's Nikkei shed 0.4 percent.
News that the Federal Bureau of Investigation had raided the offices and home of Trump's personal lawyer Michael Cohen on Monday had put a dampener on equities, which had rallied on signs of cooling in the China-U.S. trade spat.
Cohen has been at the center of a controversy surrounding payment to a porn star who has alleged that she had sex once in 2006 with Trump and was paid money shortly before the 2016 election to keep quiet about it.
On Wall Street on Monday, the S&P 500 stock index gave up intraday gains as much as 1.9 percent to end up 0.3 percent.
Markets are keenly awaiting a speech by Chinese President Xi Jinping at the Boao Forum on Tuesday, which could elicit Xi's first reaction on the tariff standoff with the United States.
Financial markets have been buffeted over the past week or so amid the tit-for-tat tariff threats between the world's two biggest economies.
On Monday, China stepped up its attacks Washington over billions of dollars' worth of threatened tariffs, but Trump again voiced optimism the two sides would hammer out a trade deal.
Global equities managed to rally overnight on hopes the two sides will cool tensions and avert a full-scale trade row, with oil prices up more than 2 percent overnight for their biggest daily percentage gain since March 21.
Brent crude futures rose $1.54 to settle at $68.65 a barrel.
Russian stock indexes and the rouble both fell sharply on Monday after the United States hit Russian companies and officials with new financial sanctions to punish Moscow for a range of activities, including alleged meddling in the 2016 U.S. election.
The dollar-denominated RTS stock market index slid 11.4 percent, its largest single-day drop since December 2014, while the rouble slid more than 4 percent against the dollar, the biggest loss since January 2015.