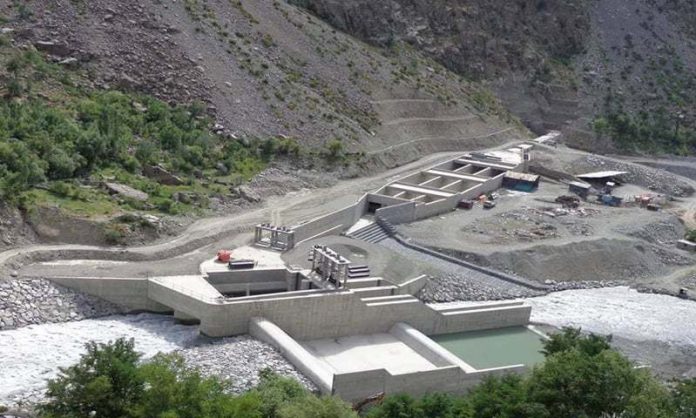 ISLAMABAD: The Government of Pakistan and the Kuwait Fund here on Wednesday signed a Supplementary Loan Agreement of KD 4.5 million (equivalent to $15 million) for Golen Gol Hydropower Project on April 11, 2018.  The State of Kuwait has already been co-financing this project with an amount of KD11 million (equivalent to $37 million).
Kuwait Fund for Arab Economic Development's (KFAED) Deputy Director General His Excellency Ghanem Sulaiman Al-Ghenaiman signed the document on behalf of the Kuwait Fund while Economic Affairs Division's Secretary Syed Ghazanfar Abbas Jilani signed it on behalf of the Government of Pakistan. The ceremony held at the Economic Affairs Division was attended by Kuwait Fund's Assistant Regional Manager for East, South Asia and Pacific Countries Fawaz Al-Adasani, Embassy of the State of Kuwait's Charge d Affairs Fahad Al Mazeel, and senior officials from Economic Affairs Division, Ministry of Water Resources and WAPDA.
Secretary, Economic Affairs Division on the occasion said that completion of the Golen Gol Hydroelectric Power Project will offer new opportunities for the people living in Chitral and Khyber Pakhtunkhwa (KP) province. It will meet the electricity demand in the area and also boost tourism and economic activities.