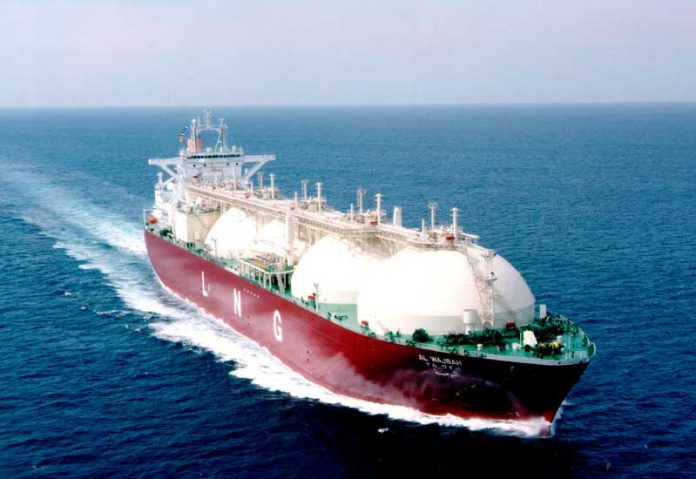 ISLAMABAD: The government has delayed the decision to implement an increase in margins on liquefied natural gas imports and tax exemptions worth billions of rupees.
This decision to delay was taken by the Economic Coordination Committee (ECC) of the cabinet after the Finance Division voiced concerns that it may be unable to meet its revenue target, reported Express Tribune.
An increase in margins on LNG imports had been pushed by the Ministry of Energy (Petroleum Division) after the refusal of Federal Board of Revenue to abolish 1 percent withholding tax.
Petroleum Division presented its viewpoint in the ECC meeting on Tuesday, where it said 1 percent withholding tax was being charged at import stage, which the FBR categorized as non-refundable.
It argued this would equate to an effective tax rate of roughly 71 percent of the margins permitted by the Oil and Gas Regulatory Authority (OGRA), which may contribute to the financial collapse of LNG importers.
It suggested an increase in margins of importers from existing 2.5 percent to 3.82 percent.
In this respect, Ministry of Energy (Petroleum Division) tabled a summary before the ECC, in which a tax exemption was sought and a stable tax rate for LNG imports to stay away from troubles of a tax refund.
After deliberations, the ECC gave instructions for more consultations on this tax exemption issue due to opposition by the Finance Division.
Petroleum Division was striving for an exemption from 3 percent minimum value addition tax on LNG imports and decrease in input and output sales tax on gas imports and supply of RLNG to Sui Northern Gas Pipelines (SNGPL) from 17 percent to 12 percent.
In the ECC meeting, the participants were told SNGPL was paying 17 percent general sales tax (GST) to PSO and didn't receive any sales tax from the textile sector and 5 percent from CNG sector.
Due to this, SNGPL was facing cash flow issues since Rs7.97 billion had been stuck due to this irregularity.
The tax regulator had agreed upon levying 12 percent tax at the import stage and 12 percent on LNG sale to consumers, which would circumvent building-up of tax refund cases.