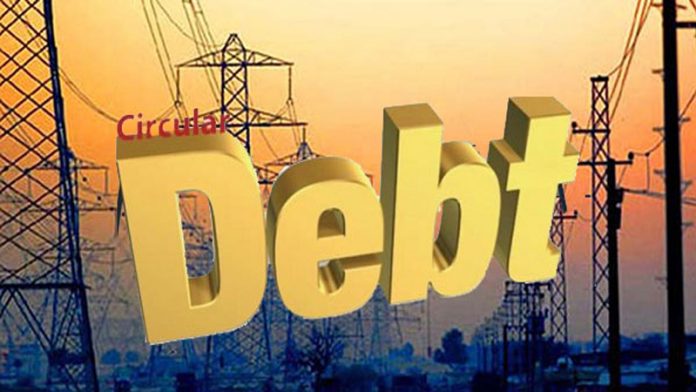 ISLAMABAD: As the power sector keeps bleeding in the shadow of the ballooning circular debt, Pakistan's financial system faces severe risk as the finance ministry rejected demands to extend budgetary support.
This was disclosed by sources close to the finance secretary, reported Business Recorder.
Power Division, Secretary Yousaf Naseem Khokhar said circular debt in the power sector stood at Rs570 billion in April besides the Rs452.33 billion parked in PHPL, crossing Rs1.02233 trillion.
The Prime Minister Shahid Khaqan Abbasi said this was an exacerbating situation and the gigantic amount of circular debt would make it impossible to operate the financial system of Pakistan while chairing a meeting of the Economic Coordination Committee (ECC) of the cabinet.
The Rs1.02233 trillion circular debt is beside the payment of Rs480 billion made to power sector companies, PSO and gas companies when the incumbent government took power in June 2013.
Currently, this payment of Rs480 billion is being probed by the National Accountability Bureau (NAB).
The power division has provided the entire record of the Rs480 billion circular debt paid to NAB during the tenure of former finance minister, Ishaq Dar.
Also, the Auditor General of Pakistan (AGP) had labelled the payment of circular debt as illegal.
In a meeting of the ECC held on April 26th, the power division moved a summary seeking the release of funds which hadn't been disbursed including payment of Rs14 billion against Azad Jammu and Kashmir (AJK) for subsidies, settlement of Rs14 billion because of FTA GST.
The Finance Ministry which has already released budgetary support of Rs20 billion is subject to adjustment later as it doesn't have any fiscal space for giving assistance to the power sector under budgetary support head.
The circular debt is also piling up because of a major rise in generation base.
Finance ministry gave the go-ahead to facilitate commercial borrowing of Rs50 billion subject to go-ahead by appropriate forums and conclusion of regulatory formalities.
A fresh financing facility of Rs50-100 billion had been suggested by the power division to be raised via commercial banks which would be arranged through PHPL, a government-owned entity and be responsible for arranging this loan.
The funds raised would be used to fund the liabilities of distribution companies (Discos) towards Central Power Purchasing Agency-Guaranteed (CPPA-G).
And the finance ministry would give the guarantee for the requisite loan amount.