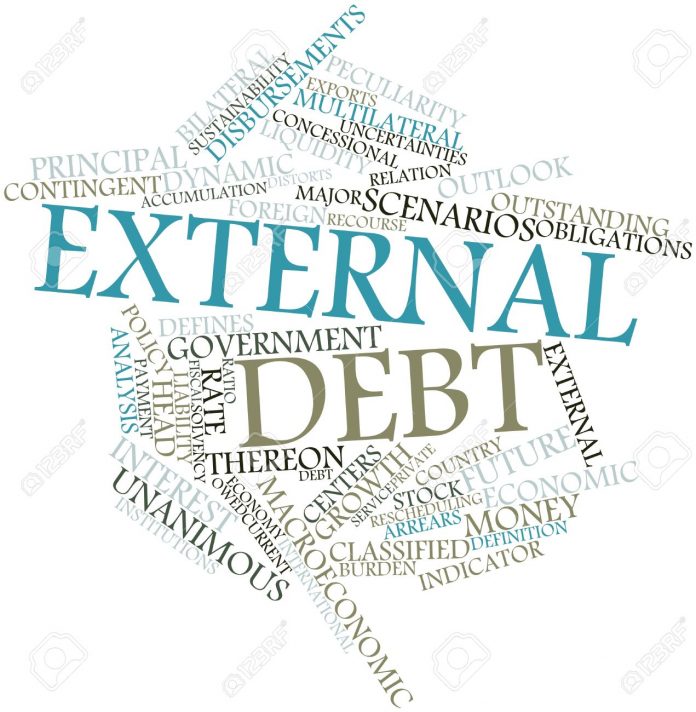 ISLAMABAD: Data released by the State Bank of Pakistan (SBP) revealed Pakistan's external debt and liabilities have risen over 50 percent or around $31 billion in almost five years of the current government's tenure.
Adding insult to injury, Pakistan's external debt and liabilities skyrocketed to a record high of $91.8 billion till the end of March, reported Express Tribune.
This figure of $91.8 billion for external debt and liabilities is 50.6 percent higher or increased by $30.9 billion compared to June 2013 when the PML-N took reins of the government.
From the total external debt and liabilities, government's public debt including foreign exchange liabilities stood at $76.1 billion by end of March 2018.
Public debt linked obligations in almost five years' time has risen by 42.5 percent or $22.7 billion, revealed SBP data.
When PML-N took power in 2013, this figure including foreign exchange liabilities was recorded at $53.4 billion.
The issuance of sovereign bonds and obtaining expensive commercial loans contributed to the major surge in external debt in the above-mentioned period.
The government since coming to power obtained an astonishing $42.6 billion in external loans.
As per IMF's first post-programme monitoring report reveals the country's gross external debt in terms of exports in 2013 was 193.2 percent, which is expected to touch 316 percent by June this year.
And during the above-mentioned period, the country's gross external financing requirements bulged to $24 billion from $17 billion.
And worries have amplified that Pakistan could struggle to survive financially without the assistance of the IMF.
Official foreign currency reserves were recorded at $11.16 billion on May 4th which meant the government had consumed the entire $1 billion obtained from China on the 29th of April.
And the gross official forex reserves of $11.16 billion include loans of $6.13 billion the central bank obtained from domestic banks to bolster reserves.
If these short-term borrowings aren't included, the level of reserves would roughly stand at the same level as of June 2013.
However, because of major foreign and domestic borrowing, debt servicing had now become the single biggest expenditure in the federal budget, projected at $1.62 trillion or 30.7 percent for the next financial year 2018-19.