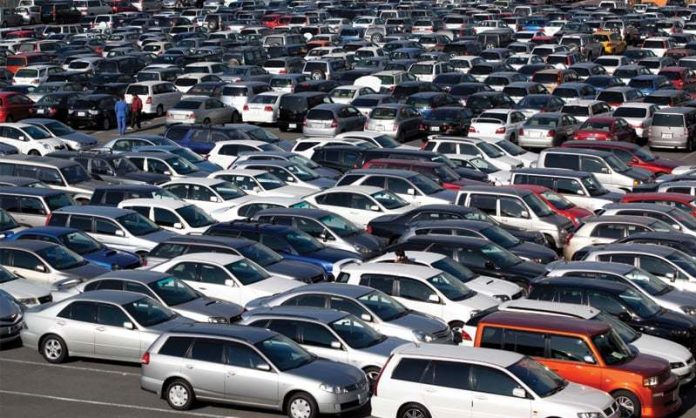 KARACHI: The government's move to bar non-tax filers from purchasing cars in the Finance Bill 2018 is set to create headaches for car manufacturers as the industry is expected to face a major decline in sales.
This stipulation introduced in the Finance Bill 2018 bars non-tax filers from acquiring cars and registering new vehicles, a move meant to persuade individuals to file their income tax returns, wealth declaration and raise revenues, reported Express Tribune.
After the announcement by Toyota, Suzuki earlier this week had also announced suspending the bookings of individuals who are not filers as required in the new law.
In a notice to all its dealers, Suzuki on Tuesday (May 22) has informed that as the Finance Bill 2018-19, prevents non-filers of income tax returns from booking and registering vehicles with effect from July 1, 2018, the company considers stopping booking of all Suzuki vehicles for all non-filers customers including individual and all corporate customers with immediate effect i.e. May 22, 2018.
However, Pakistan Automotive Manufacturers Association (PAMA) Director General Abdul Waheed Khan stated since the market was equally divided amongst filers and non-filers, sales of cars could face a steep decline.
On the contrary, an industry official believes the market would see a rallying in two to three months since an individual out of necessity even being a non-filer would purchase a car.
He added data of the filers would now be utilized to purchase cars which would contribute to the practice of premium or 'own-money' amount rising.
But the industry official said to curb this practice of premium or own-money, the car manufacturers were going to follow a practice of selling one car against one CNIC.