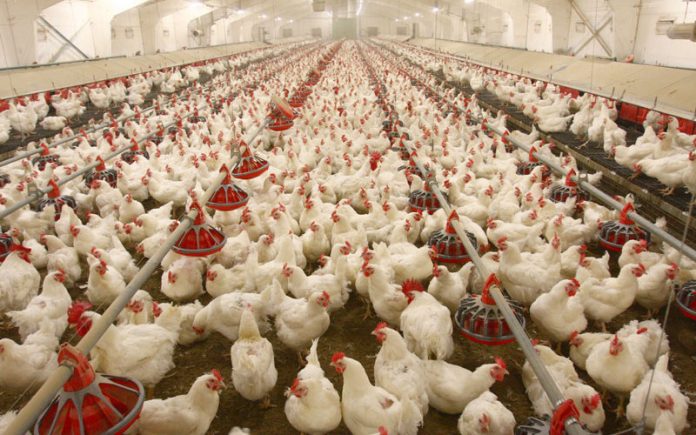 RAWALPINDI: The Punjab Livestock Department with the cooperation of Pakistan Poultry Association is ensuring the availability of poultry and eggs in 35 Ramzan Sasta Bazaars of the division on subsidised rates.
According to Director Livestock Rawalpindi, Dr Shahid Sajjad Asghar Rs10 per kilogram subsidy is being provided to the consumers on poultry and Rs5 on per dozen eggs.
Talking to APP he informed that the Livestock Department had deputed its personnel in 35 Ramadan Sasta Bazaars set up in the division to ensure supply of eggs and poultry on subsidised rates.
He informed that the administration had made functional Ramadan Sasta Bazaars to provide relief to the consumers during the holy month of Ramzan.
16 Ramadan bazaars were set up in Rawalpindi district, six in Jhelum, six in Attock and seven in Chakwal district, he added.
Meanwhile, Additional Deputy Commissioner General (ADCG) Sara Hayat said the administration and price control magistrate are conducting raids against profiteers and efforts are being made to provide relief to the public on daily use items and implement the recommended prices in the open markets.
The agriculture department had also set up fair price shops at Ramzan Bazaars.
The ADCG said 16 bazaars including five in Rawalpindi Municipal Corporation area, two in the cantonment area, eight in tehsil area and a model bazaar at Shamsabad were set up to facilitate the citizens.
Sara Hayat said the district administration officers were directed to ensure the presence of the staff concerned and availability of quality food items on the stalls in Ramzan Sasta Bazaars.
She informed that she is also visiting Ramzan Sasta Bazaar and inspecting attendance of the staff.
The quality and availability of food and other essential items is inspected at different stalls, she said adding, and the officers concerned were directed to also check the availability of essential commodities in the open market according to the rate list issued by the district administration.
Though, the prices of fruits and vegetables are directly linked with the demand and supply formula but, the administration is taking action in accordance with the law against profiteers, hoarders and those indulging in an artificial price hike. The magistrates are visiting the whole sale and open markets and the rules violators are being imposed fines.
According to price control committee report, the teams during checking have imposed Rs266,000 on the profiteers while two FIRs have also been registered against the rules violators.