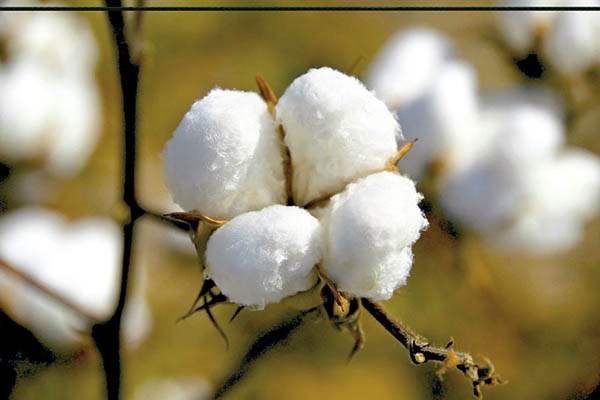 LAHORE: The sowing of cotton has been severely dented by the alarming water crisis that has afflicted the whole country as the ideal days to plant the crop lapses in a few days' time.
And official data revealed from a national target set of 7.28 million acres, around 62 percent could barely be brought under cotton crop till May 28th, 2018, reported The News.
Cotton plantation in Punjab wasn't as severely impacted by water shortage but could only be sown at 4.39 million acres or 77 percent of the targeted area set at 5.70 million acres.
However, the cotton plantation in Sindh province has been hit hard by the water shortage and from a target of 1.50 million acres, around 0.68 million acres saw cotton sowing, posting a progress of around 46 percent.
The official shared in ideal circumstances, cotton plantation should be concluded by end of May and delayed sowing simply translates into lesser produce and damaged the fibre.
He shared late sowing of the cotton crop would have a negative effect on various varieties translating into delays in flowering, decreasing the yield of seed cotton combined with poor fibre quality.
Short-season crop tends to have less production, whilst small plants were impacted by very high temperatures in the initial days.
Concerningly, pre-monsoon and early monsoon rains which start after June 10th also harden the soil and newly cultivated plants could be immersed in heavy rains.
Also, delayed sowing resulted in shorter plants and the plant canopy remained below normal, raising attack whitefly and pink bollworm, the official shared.
He said delayed planted crop created a major decrease in yield in the latter stage because of low temperature and abysmal exposure to sunlight at season end.
The late sowing of cotton would hit the output of cotton, said a senior at the Punjab agriculture department.
He voiced worry over widespread striking water shortage which had severely impacted cotton sowing.
The official added farmers in the sweet water zone had been directed to use tube-well water for the sowing of cotton.