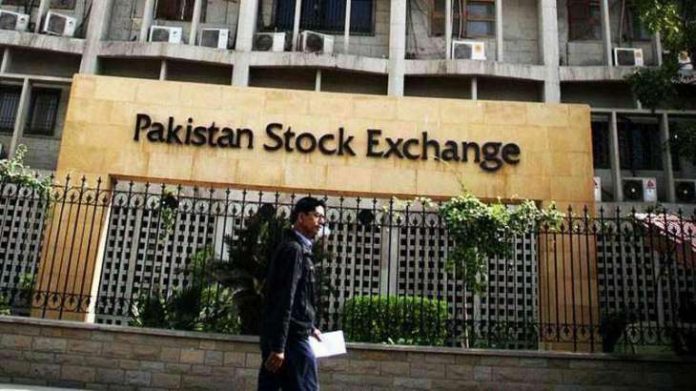 KARACHI: As elections approach, there is optimism the benchmark KSE-100 index will perform better as hopes ride on the next elected government on fixing the stumbling economy.
During Ramazan, the KSE-100 index recovered 3.26 percent or 1,379 points from May 17th to June 14th, touching 43,680.68 points at end of last trading session, reported Express Tribune.
According to Chief Executive Officer Topline Securities, Mohammad Sohail there is a possibility for a pre-election rally in July if everything goes well on the political front.
The selection of the caretaker Prime Minister with unanimity is expected to smoothify things ahead of upcoming general elections on July 25th and election commission is contemplating holding elections under military oversight to ensure maintenance of law and order.
Khurram Schehzad, Chief Commercial Officer JS Global Capital shared the PSX is expected to recover and improve its performance as investor confidence improves as elections are slated to be held as per schedule and the next government is set to immediately commence work on macroeconomic problems Pakistan faces.
The interim government is trying its best to run the economy efficiently, as rising imports keep pressuring the foreign exchange reserves.
Pakistan's forex reserves have significantly dwindled to $10.07 billion as of June 8th which provides less than two months of import cover.
As export growth failed to nullify the rise of imports, the previous PML-N government and present interim setup allowed the rupee to depreciate by 14.11 percent to Rs120.39 to the greenback in the inter-bank market compared to Rs105.50 in early December 2017.
However, analysts said the stock market would continue to perform positively but could remain range bound till the conclusion of elections next month.
The Financial Action Task Force (FATF) is set to decide on whether to put Pakistan on the greylist or not later this month for failure to rein in terror financing could cause some selling pressure in the stock market.
Moreover, analysts shared since uncertainty linked with the rupee's devaluation was over foreign investors should return to the capital market.
They added the sectors expected to perform well and lead a rally would be energy, fertilizer and banking shares.