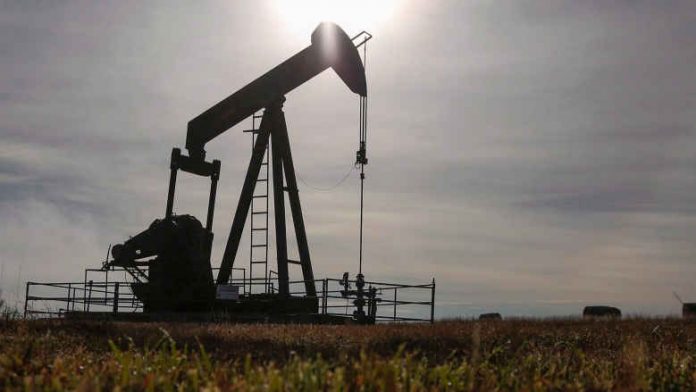 SINGAPORE: Brent crude oil prices fell over 1.5 percent on Monday as traders factored in an expected output increase that was agreed at the headquarters of the Organization of the Petroleum Exporting Countries (OPEC) in Vienna on Friday.
Despite this, analysts said global oil markets would likely remain relatively tight this year.
Brent crude futures were at $74.22 per barrel at 0455 GMT, down 1.8 percent from their last close.
U.S. West Texas Intermediate (WTI) crude futures were at $68.42 a barrel, down 0.2 percent, supported more than Brent by a slight drop in U.S. drilling activity and a Canadian supply outage.
Prices initially jumped after the OPEC deal was announced late last week as it was not seen boosting supply by as much as some had expected.
OPEC and non-OPEC partners including Russia have since 2017 cut output by 1.8 million barrels per day (bpd) to tighten the market and prop up prices.
Largely because of unplanned disruptions in places like Venezuela and Angola, the group's output has been below the targeted cuts, which it now says will be reversed by supply increases, especially from OPEC leader Saudi Arabia. Although analysts warn there is little space capacity for large-scale output increases.
Pricing the Vienna agreement into the market, Bell said he expected prices "in a range between $65-$70 per barrel for Brent for the remainder of the year."
In the United States, U.S. energy companies last week cut one oil rig, the first reduction in 12 weeks, lowering the total rig count to 862, Baker Hughes said on Friday.
That put the rig count on track for its smallest monthly gain since declining by two rigs in March, with just three rigs added so far in June. However, the overall level remains just one rig short of the March 2015 high from the previous week.