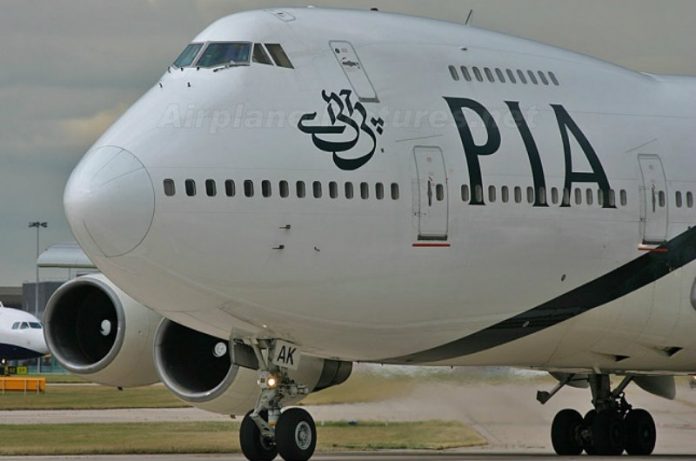 KARACHI: The Senate Standing Committee on Aviation has asked the national flag carrier, Pakistan International Airlines (PIA) to expand its fleet and network.
This was stated during a meeting of the committee held at PIA Head office here on Wednesday.
The meeting was chaired by Senator Mushahidullah Khan whereas Senator Sherry Rehman, Senator Fida Muhammad and Senator Momin Khan Afridi members of the committee also attended. Secretary Aviation Dr Ijaz Munir, President & CEO of PIA Dr Musharraf Rasool Cyan, Director General of Civil Aviation G. Hassan Baig, Deputy DG CAA Khawar Ghayas, Addl. DG Metrological Dept. Dr Muhammad Hanif and Director Operations ASF Col Navaid were present on the occasion to represent their respective organizations.
Senator Mushahidullah Khan said that there has been an improvement in PIA's performance especially its fleet has doubled as compared to five years ago while a reduction in losses is also being witnessed.
However, there is a need to expand it further for the convenience of the public.
Senator Sherry Rehman also appreciated remarkable improvement especially in the behaviour of its flight crew who are very courteous and hardworking.
She stressed the need for representation of women in PIA's Board of Directors. She said that medical facilities to PIA employees must be continued.
Secretary Aviation Dr Ijaz Munir gave a comprehensive presentation on the setups taken by the Aviation Division.
President & CEO PIA Musharraf Rasool Cyan said building on ongoing efforts expansion in PIA is underway and within two to three years a significant expansion will be there. He said new airport in Islamabad will be used as a new opportunity for expansion.
He said four new aircraft are expected to be inducted by the end of the current year whereas in other areas especially in technical ground services also going for new acquisition of equipment as the present equipment is very old and obsolete.
He said that the present average age of the fleet is around 11 years brought down from 27 years previously. He said there has been no significant increase in the administrative cost of the airline which stands at around 20% as previous.
He informed that PIA management is working on consumer-based flight cuisines and introduced some new menus on selected routes.
Similarly, the IFE and cabin improvement have also been planned to have wide tv screens and flat beds in business class as well.
The senators asked for more services at the new airport for the convenience of the public. They said many issues are being witnessed at the airport which needs to be resolved at the earliest.
Senator Sherry Rehman asked for the details of the agreements signed between CAA and other parties for the new airport as there seems to be a violation of PPRA in them. Sherry Rehman asked to rename the new airport as Benazir Bhutto as it was its original name.
Senator Fida Muhammad asked for improvement in technical ground service, especially at New Islamabad International Airport.
The members of the committee also discussed performance issues related to Airport Security Force and Metrological Department. Senator Mushahidullah said that the Metrological services need special attention and he especially requested the media to acknowledge its importance and should enhance its awareness as it is the lifeline of any nation.
He said weather forecast has a direct impact upon the economy of the country and there is an urgent need for lobbying at international level.