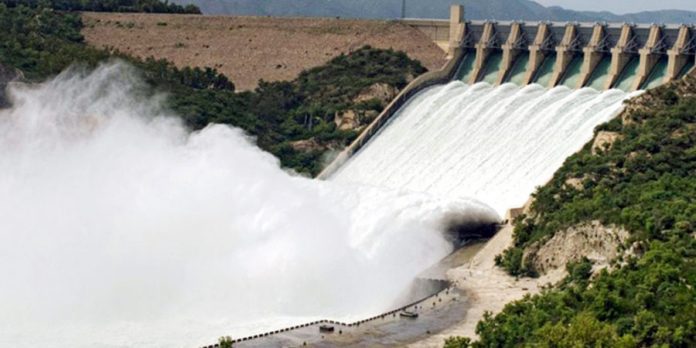 ISLAMABAD: Around $2 billion are being sought by Pakistan from Asian Infrastructure Investment Bank (AIIB) and Swiss bank for the construction of Diamer-Bhasha and Munda dams.
Also, the government could levy a special surcharge on electricity consumption for meeting the funding requirements of Diamer-Bhasha and Munda dams, reported Dawn.
The second meeting of Implementation Committee of the Diamer-Bhasha and Mohmand Dams (ICBMD) constituted by the Supreme Court was held on Friday.
After the conclusion of the meeting, Water and Power Development Authority (Wapda) Chairman Lt Gen Muzammil Hussain stated the fund-raising had got a good response from the public which had donated Rs260 million so far.
Mr Hussain said the country was facing chronic water shortage and all efforts were afoot to establish water reservoirs and enact water policy.
He stated a financing structure had been presented to the Chief Justice of Pakistan (CJP).
Around $1.5 to $2 billion would be needed to be obtained from external sources, said Mr Hussain.
He added the authorities were in contact with AIIB and Swiss Bank to receive these funds.
Wapda chairman said the sub-committee on the financing of dams would provide counsel regarding the likelihood of levying a nominal surcharge on electricity consumption to meet any local funding shortfall following the method of Neelum-Jhelum surcharge.
Mr Hussain who heads the sub-committee stated the public had played a critical role in the completion of Neelum-Jhelum hydropower project which was presently contributing 736MW to the national grid.
It is projected to touch its optimum capacity of 969MW. He regretted international lenders had refused to provide financing for Diamer-Bhasha dam after over a decade of engagement.
In response to a question, Mr Hussain stated refinancing issues, payments for resettlements and disputes among different local tribes were causing a delay in construction of DBD.
And the Wapda Chairman said the sub-committee on finance would provide advice whether to levy a surcharge on consumers or not for raising finances for these dams.
He emphasized the land for DBD wasn't disputed and belonged to Pakistan. Also, Mr Hussain highlighted the implementation committee was devoted to fulfilling the task given to it by the apex court for early initiation and timely finishing of Diamer-Bhasha and Mohmand dam projects.
Also, Mr Hussain stated the sub-committee setup during the first meeting of ICDBMD on 12th July had moved quickly to identify the problems and come up with the solutions to their satisfaction.