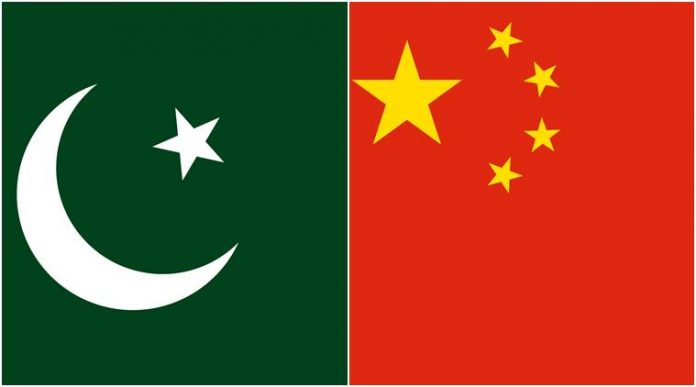 LAHORE: The Chinese embassy in Pakistan on Monday issued a rebuttal to an article published in the Wall Street Journal saying CPEC led to a debt crisis of Pakistan was a highly irresponsible statement which failed to portray the reality.
A press release issued by the Chinese embassy stated "The report from the Wall Street Journal severely deviates from the facts. As a major pilot project of Belt and Road Initiative, China-Pakistan Economic Corridor (CPEC) has achieved great progress in the last 5 years.
CPEC has effectively alleviated energy crisis and infrastructure shortage which are considered as two bottlenecks in Pakistan's development, and played a positive role in maintaining the relatively high economic growth in Pakistan."
In response to the Lahore Orange Line Project, the Chinese embassy added "has been widely welcomed by the Pakistani government and people, creating a large number of job opportunities. After the completion, it will greatly ease the traffic congestion in Lahore and provide people with affordable energy-saving transportation."
Furthermore, the statement mentioned "According to data released by the Pakistani government, 42% of the foreign debt of Pakistan is from multilateral financial institutions, 18% of the debt is from the Paris Club. Chinese preferential loans only account for only 10% of whole foreign debt and offer a much lower rate than commercial bank loans."
Also, the Chinese embassy in Pakistan said, "As to the people who fabricated the lie that the so-called "debt trap" in Pakistan is caused by CPEC, if they are unable to offer tangible assistance to Pakistan, they can at least try to put the sincere cooperation between other countries in perspective."
It clarified that the initiator of this so-called "debt trap" wasn't China
From this perspective, even if there is a so-called "debt trap", the initiator is not China, said the embassy.
It concluded "The cooperation under CPEC has always adhered to the principles of mutual benefit, equality and reciprocity, follows the golden rules of extensive consultation, joint contribution and shared benefits. The planning and implementation of the CPEC has been discussed by the both sides in the open. No country is dominating the process. Both sides have an equal say."
"Firmly promoting CPEC is an across-party national consensus in Pakistan and received the wholehearted support from the Pakistani people. We believe that the CPEC will be advanced in a steady manner in accordance with the consensus reached by China and Pakistan without being disturbed by other factors. We hope that relevant media reports could respect the truth, take off their tinted glasses, and make more objective, unbiased and all-sided reports. Their readers deserve the true story," said the Chinese embassy.