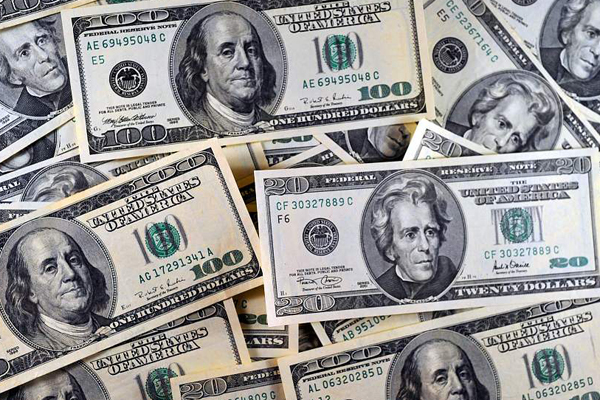 ISLAMABAD: In a lifeline offered by the Chinese to stem a decline in foreign exchange reserves, a $2 billion of loan has been sanctioned for Pakistan to ease pressure on the next government.
According to sources in the Ministry of Finance and State Bank of Pakistan (SBP), the $2 billion loan from China will be considered as an "official bilateral inflow", reported Express Tribune.
The sources shared $1 billion had already been received in the SBP's accounts and would be shown in the reserves data to be released next Thursday (August 2nd).
Consequently, the forex reserves held by the central bank will bump up to $10 billion. On July 26th, the central bank reported its officially held forex reserves had plunged to $9 billion, enough to offer import cover for a period of 1.5 to 2 months.
Pakistan has been facing a crisis on the external front, with burgeoning trade & current account deficits and depleting foreign exchange reserves.
Also, the next government will face a massive challenge of arranging its external financing needs of $11 billion as repayments on maturing bonds becomes due in existing FY19 to avoid a balance of payment crisis.
On Friday, the dollar shed 21 paisa against the rupee in the inter-bank market to trade at Rs127.90.
On Thursday, the rupee had appreciated by Rs1.10 per dollar a day after the elections that saw the Pakistan Stock Exchange surging by 750 points to close Thursday's session at 42,089.16 points.
As the central bank reserves plunged, the rupee diminished in value against the dollar. However, the most damaging aspect has been the burgeoning current account deficit, which widened to $18 billion in FY18.
On a cumulative basis, the rupee has depreciated by around 21 percent this year and foreign exchange reserves touched their lowest ebb in the last four years.
From December 2017 till the middle of July this year, the rupee has been devalued in four rounds by the State Bank of Pakistan by around 21 percent to stimulate exports, which grew by around 14 percent to $23.228 billion in recently concluded FY18.
However, correspondingly imports skyrocketed to a record high of $60.898 billion, growing 15.10 percent and contributing to the trade deficit reaching $37.670 billion in FY18.
Also, Pakistan's borrowing hit record highs during FY18 to $11.4 billion including a cash addition of $500 million by China's State Administration of Foreign Exchange (SAFE), according to data of Ministry of Finance and Economic Affairs.