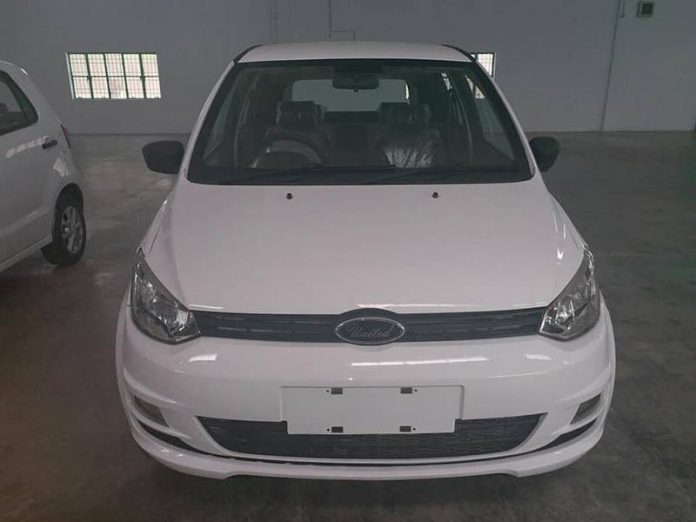 The highly anticipated United Bravo hatchback car is all set to be unveiled on the 8th of September 2018, which is being brought to the Pakistani market by United Auto Industries.
The United Bravo is set to be a hatchback automobile with an 800cc 3-cylinder water-cooled engine capable of producing 40 BHP and 60NM torque, reported PakWheels, which also reported of rumours that the company had already manufactured around 3000 units of the car, although, it is not yet clear where those cars are currently stocked.
United Auto officials said the United Bravo will come loaded with more features compared to domestically produced hatchback cars.
The exact price of United Bravo hasn't been revealed, but rumours are pointing towards the car being priced between Rs0.6 to Rs0.7 million.
United Bravo is expected to come with features having powered windows, rear parking camera, seat-belt warning indicator, touchscreen infotainment system, a wooden exterior, RPM and speedometer dials etc.
In November last year, United Auto Industries announced it was venturing into car manufacturing and was gearing up to launch an 800cc car.
An advertisement published by United Auto's in the aforementioned period last year said it was looking for business partners (dealers) to move forth into automobile manufacturing.
It had sought interested parties to submit their applications for consideration by December 15, 2017. United Auto's is engaged in manufacturing of loaders, scooters, rickshaws and bikes in Pakistan.
Also, the company had applied for copyright of vehicles design with the Intellectual Property Organization of Pakistan (IPOP).
In a statement to Dawn last year, United Motors General Manager Muhammad Afzal from Lahore confirmed the company was venturing into car and pickup manufacturing.
He shared the company would be utilising Chinese technology and will sell its vehicles under the brand name of 'United'.