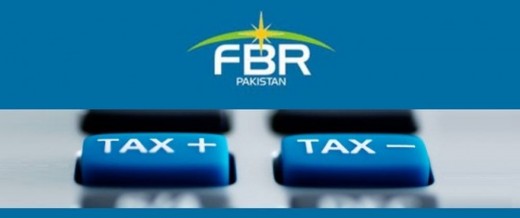 KARACHI: The tax regulator has initiated legal action against businessman who failed to avail the opportunity of disclosing their UK properties under the tax amnesty scheme, sources told on Wednesday.
The Federal Board of Revenue's exchange of information cell had sent notices to 500 people who owned properties in the UK, after the scheme ended on July 31st, reports The News.
As per a well-placed source, 80 percent responded to the notices by 31st August and most of those received either declared their assets or whitened them under the amnesty scheme.
FBR was able to amass Rs122 billion in revenue since roughly 70,000 declarations were made under the domestic and foreign tax amnesty scheme.
The tax regulator had found out a big amount of non-compliant individuals via data obtained from UK's non-ministerial Her Majesty's Revenue and Customs (HMRC).
However, tax officials validated the latest action but were unresponsive over queries about the identities of non-compliant UK's assets owners.
According to sources, largely these people were associated with the business community and were in the business of exporting goods.
FBR commenced legal action against non-compliant individuals by initially using provisions linked to the filing of income tax returns and declaration of assets under the Income Tax Ordinance (ITO) 2001.
In case, the individuals remained non-compliant, the FBR might resort to issuing assessment orders by creating tax demands, said sources.
Also, the tax regulator will scrutinize the export receipts of the identified individuals to ascertain the transfer of undeclared money.
And sources aware of the matter shared foreign trade is used as an effective to funnel out money from the country.
They added manufacturers of various goods, especially those from the textile sector were pretending to import kinds of stuff and sending money overseas and whiten it via exports receipts.
Furthermore, sources disclosed the tax regulator is contemplating to take assistance from the State Bank of Pakistan (SBP) to get foreign trade details.