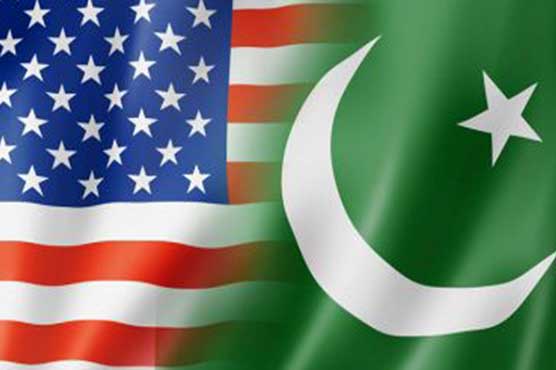 LAHORE: The US State Department spokesperson Heather Nauert in a press conference on Thursday said Pakistan has found itself in this economic quagmire because of Chinese debt.
In a press briefing, Ms Nauert stated, "So, we understand that Pakistan has formally requested assistance from the International Monetary Fund. In all cases, we examine that closely from all angles of it, including Pakistan's debt position, in evaluating any type of loan program. This is something that we've been tracking fairly closely."
In response to a question, she said, "The Secretary had spoken about this a few months back, I know, in some interviews not that long ago. I think part of the reason that Pakistan found itself in this situation is Chinese debt and the fact that there is debt that governments have incurred that they maybe thought wouldn't be so tough to bail themselves out of but has become increasingly tough."
Ex-planning minister Ahsan Iqbal on Friday rejected the US statement that Chinese debt was the reason for Pakistan's economic quagmires.
In a tweet on Friday, Mr Iqbal stated the payment for Chinese loan would commence after 2022 and it won't be more than $2 billion and was wrong to censure Beijing for Pakistan's economic woes.
On Thursday, the International Monetary Fund (IMF) launched formal bailout talks with Pakistan and IMF managing director Christine Lagarde said she would require "absolute transparency" of Pakistan's debts, including those owed to China.
She said such disclosures were necessary to determine the debt sustainability of countries seeking IMF loans.
Lagarde said in a statement that Pakistan requested IMF assistance during a meeting with Pakistani Finance Minister Asad Umar and central bank governor Tarik Bajwa on the sidelines of the IMF and World Bank annual meetings in Bali.
"An IMF team will visit Islamabad in the coming weeks to initiate discussions for a possible IMF-supported economic program," Lagarde said. "We look forward to our continuing partnership."