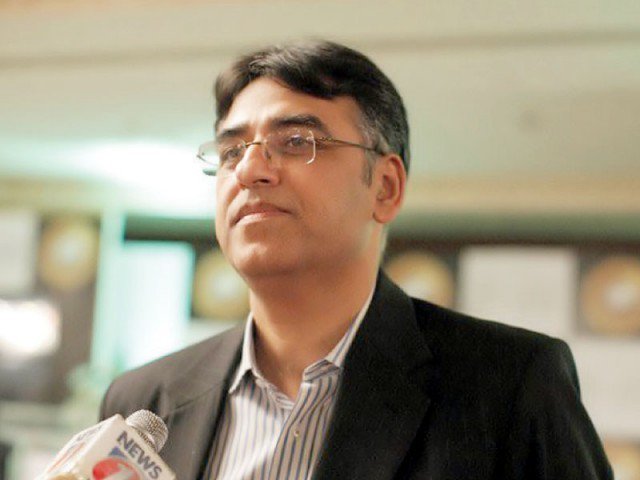 ISLAMABAD: The Finance Minister Asad Umar on Monday said that the government will present the proposed International Monetary Fund (IMF) bailout package before the parliament for approval.
Mr Umar said that the Pakistan Tehreek-i-Insaf (PTI) government had reduced the burden on common man as compared to the Pakistan Muslim League-Nawaz (PML-N) government, which had levied increased taxes on items necessary for a common man, besides increasing electricity prices.
However, the incumbent government had only imposed taxes on luxury cars and expensive mobile phones, the minister said.
The minister said the government had to take the decision to approach the IMF because of the high current account deficit as a result of the wrong economic policies adopted by the past government.
Umar said $12 billion were required to fill the current account deficit, which was essential for the country's economic stability.
"The PTI government was taking concrete measures to facilitate the industrial sector, including the provision of cheap gas and electricity so that exports could be boosted," the minister said, adding that the government would bring reforms in the economic system.
The finance minister vowed that the PTI government will not take any step contrary to the party's manifesto. "Measures being taken to get back the stolen national wealth stashed abroad and national institutions are being strengthened for this purpose," he said.
The incumbent government was also introducing other revenue generation measures to avoid the IMF packages in future, Umar said.
Earlier this month, the government made the "difficult decision" to approach the IMF for a bailout package to address the mounting balance of payments crisis faced by Pakistan.
In a video message, the finance minister had revealed that Prime Minister Imran Khan had given the go-ahead to open talks with the Fund for a bailout programme after consulting economic experts and stakeholders.
The negotiations will be aimed at reaching a "stabilisation recovery programme" which can be used to tackle the economic crisis, the minister said.