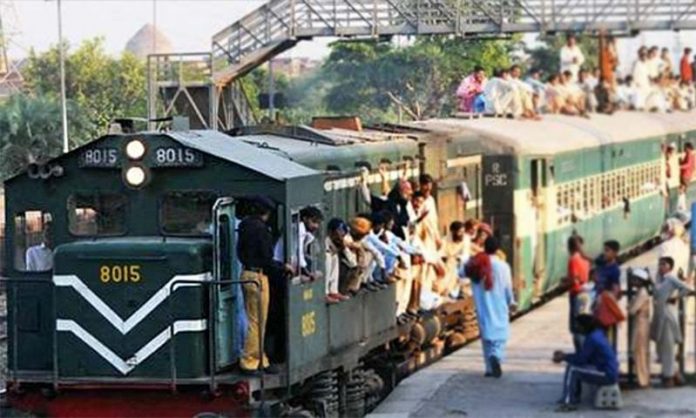 ISLAMABAD: Pakistan Railways has completed almost 60 percent work for provision of Wi-Fi and tracking system in trains to provide better facilities to the passengers across the country under the vision of 100-day of the present government.
"Initially, all passenger trains will have the facility of Wi-Fi, tracking and after that these facilities will also be given in the freight trains," an official in the Ministry of Railways told APP.
He said that most of the work for the provision of Wi-Fi and tracking system has been done and remaining will be completed shortly as Minister for Railways Sheikh Rashid Ahmed is very much concerned about providing these facilities.
The official said that overseas Pakistani was offering free of charge services regarding software and other related instruments for providing Wi-Fi and tracking facilities in passenger trains.
"Passengers will shortly be able to use free internet services via Wi-Fi while travelling with Pakistan Railways," the official added. He said that these steps will improve the status of Pakistan Railways and make trains journey more pleasant and safer for travellers.
To a question, he said Railways was planning to launch new Rehman Baba train service, the feasibility of the new service was under process as it is only economy class that meets the need of the poor.
Regarding the Main Line-1 and Main Line-II, he said that Ministry of Railways is going to take important decisions about these lines in coming 30-60 days.
He said that freight trains are a backbone of any railways and now Pakistan Railways was operating only eight to ten freight trains from Karachi, adding that the department is making efforts to increase these trains from 12 to 13.