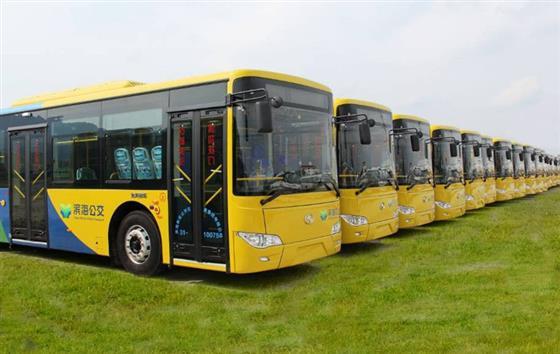 KARACHI: A Chinese bus manufacturer King Long Automotive Industry in partnership with Shine Autos is mulling to set up an assembly plant in Lahore to produce commercial vehicles, buses and tracks.
To take advantages of the new incentives on offer under the Pakistan Auto Pakistan Policy 2016-2021, the Chinese company is contemplating to establish an auto assembly plant near Lahore, reports The News.
According to the document, the joint venture is considering producing three types of commercial vehicles, including a commercial vehicle having a capacity of 15 passengers and buses with a capacity of 58 passengers and mini-truck of various capacities.
As per an official, this joint venture would need 100 acres of land near Lahore and are reaching out to the concerned authorities in Pakistan to assist them in this respect.
The official said the project is projected to rope in an investment of around $200 million.
The country is ranked 160th on the Motorisation Index with only 18 vehicles per 1,000 inhabitants and it has huge potential in this regard.
Also, Master Motor Corporation in partnership with China-based Changan is manufacturing crossover SUVs as well as light commercial vehicles in Pakistan and is setting up a plant in Karachi with a goal to export units to other countries too.