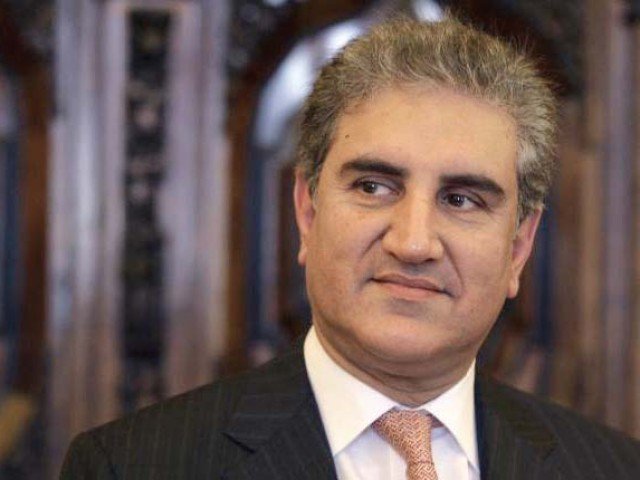 ISLAMABAD: The Foreign Minister Shah Mehmood Qureshi while speaking on the floor of the National Assembly on Tuesday stated that the Saudi bailout package for Pakistan came with no strings or conditions attached.
While talking about the economic problems plaguing Pakistan, the foreign minister called for evolving a charter of economy based on a national consensus to take the country out of existing economic crisis.
In response to the points of the PPP leader Khurshid Shah, Mr Qureshi said the country was facing a dire economic situation and the onus was on both the opposition and treasury benches to work in tandem to bring the country out of the current crisis.
He added, the government would give due consideration to the proposals of the opposition and take guidance from them in this regard.
Moreover, the foreign minister stated that the current government wasn't responsible for the country's economic quagmires.
He pinpointed, Pakistan's debt surged to $30 billion from $6 billion in the last ten years and the repayment of this debt wasn't an easy task.
On Friday, Pakistan's Foreign Minister Shah Mahmood Qureshi said Islamabad had requested the United Arab Emirates (UAE) for a deferred payment facility for oil imports akin to the one secured with Saudi Arabia earlier this week.
He added, "In today's meeting, we have discussed measures to expand the economic side of our longstanding bilateral ties."
The foreign minister shared that in the agriculture sector, discussions had taken place regarding raising exports to the UAE.
"We have an exportable surplus in rice which we used to export [to the country], but our exports have decreased considerably in the last few years.," he said.
Also, the foreign minister said, "In fruits, I discussed with them the export of citrus and mangoes. We have both in abundance and there is a demand in UAE too. Due to our proximity, we can easily export this despite them being perishable items."
He said Pakistan has decided to benefit from UAE's expertise in processing and packaging food.
The establishment of an LNG terminal with the assistance of UAE was discussed in the meeting, said Mr Qureshi.
The foreign minister said the UAE delegation had expressed an interest in establishing an LNG terminal in Pakistan.