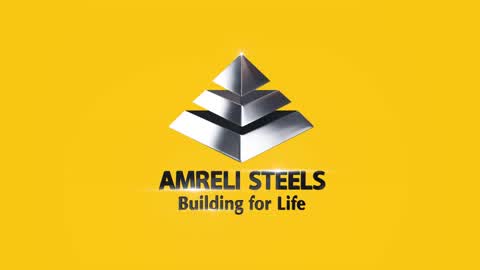 LAHORE: Amreli Steels Limited has announced its third phase of an expansion plan for establishing an additional state-of-the-art rolling mill using Pioneering Technology at Dhabeji special economic zone (SEZ) at a projected cost of Rs6.5 billion.
In a notification sent to the Pakistan Stock Exchange (PSX), Amreli Steels said the board meeting held on November 8th had approved for setting up an additional state-of-the-art rolling mill using Pioneering Technology at Dhabeji to further expand its rebar manufacturing facilities.
According to the company subject to the approval of technical feasibility and successful financial close, this would help increase existing rolling capacity of the company from 605,000 metric tons per year to 1,105,000 metric tons per annum and will be finished in three years' time from financial close.
Amreli Steels said the projected cost of the expansion plan is around Rs6.5 billion which will be raised via bank borrowings and internal cash resources.
Speaking to Profit, Pak Kuwait Investment Co AVP Research Adnan Sheikh said, "Amreli has announced a further expansion at its Dhabeji rolling mill via an installation of another half a million-ton bar mill along with melting facilities considering the amount of Rs6.5bn.
This expansion makes Amreli the first integrated steel mill in Pakistan to have a melting capacity of over one million tons."
"It is likely that this is to cater for the huge upcoming demand for steel bars given the governments ambitious plans for 5-million-unit housing scheme and two huge dams in the north of the country which would require tens of thousands of tons of steel on a monthly basis over the next decade or so," he added.
The notification further said that globally reputed consultancy firms had been invited to submit their bids for final selection to begin the technical feasibility of the recommended project.
"By installation of this new facility, the company will have the largest capacity in Pakistan for producing high-quality rebars with economies of scale in terms of conversion cost," said the notification.
In a comment to Profit, Samiullah Tariq Arif Habib Limited's Head of Research said, "The management expects the steel demand to grow in line with the economic growth, including the housing as well as industrial growth."
He added, "Other companies might follow suit."
In a research note to its clients, Arif Habib Limited Research said, "This remains an upside for our FY20 earnings forecast as the company's SITE plant may not have to remain inoperative for a period of 10 months."
"We do highlight that ASTL plans to raise money via a mix of debt to equity and although we await further guidance from the management, we cannot rule out a higher quantum of debt (~75-80%)," it added.
The previously approved plan to raise production capacity from 180,000 to 275,000 metric tons per annum at the existing S.I.T.E rolling mill has been scrapped by the company's board considering the expansion above at Dhabeji.
Consequently, Amreli Steels said there would be no halting of operations for ten months (from June 2019 to March 2020).
Amreli Steels Limited manufactures and sells steel reinforcement bars in Pakistan. It offers steel billets and deformed bars.
The company was founded in 1972 and is headquartered in Karachi, Pakistan.
Amreli Steels shares were trading at Rs67.35, up Rs1.22 (+1.84%). KSE-100 index was trading at 41,323.81 points, down 43.57 points (-0.11%) at the time of filing this report.