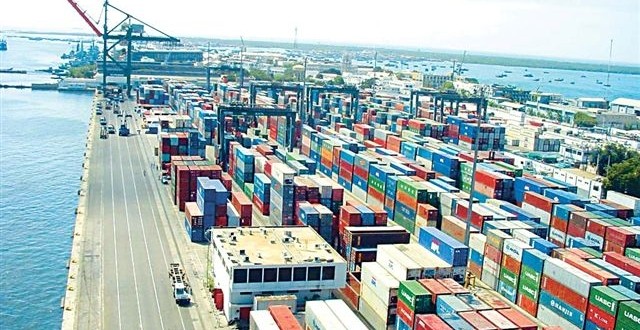 ISLAMABAD: The importers of stainless steel have approached the Ministry of Commerce to complain against the alleged inspection and charging of extra fee by two government institutions at the ports.
Taking notice of the issue, Advisor to the Prime Minister on Commerce Abdul Razak Dawood has sought a detailed justification on the matter from the Ministry of Science and Technology.
According to a letter written by the All Pakistan Imports of Stainless Steel and Traders Association to the advisor, the association has complained that the import items (stainless steels) were included in the compulsory quality inspection list through a notification (dated April 29, 2016) without any justification, notwithstanding the fact that the stainless steel was being imported as a raw material.
Following the SRO, the importers of stainless steel were now compelled to go through unnecessary and painstaking inspection by Customs and Pakistan Standard and Quality Control Authority (PSQCA). The act was not only causing importers to lose a hefty amount of cash but was also damaging their reputation in terms of service delivery.
"The bribes and kickbacks that the PSQCA staff usually get at the ports for clearance of the imported goods are burdening the importers," a member of the association told Pakistan Today. "Despite repeated complaints by the importers, the former Science and Technology minister and PSQCA officials had not addressed the issue."
Interestingly, the PSQCA team at the ports had not caught a single consignment of substandard steel so far, as "they allegedly delay the process to increase demurrages and kickbacks" for the clearance of goods, he said.
According to the letter, stainless steel sheets/coils/circles were included in the said notification despite being imported as raw materials. "We are unable to understand why our items have been included in the SRO by PSQCA when all the imports of stainless steel are covered by an import policy order, which allows the import of stainless steel under 'stainless steel sheets, coils, plates and circles of AISI-200, 300 and 400 series' only," it added.
Import of other than these three series were not allowed in Pakistan while up till now, there was no complaint registered by Customs, the letter stated, adding that the inclusion of the items in the SRO was also unjustified as the Customs Department was already checking certain consignments as per the computer draw.
"We would suggest that instead of checking the items twice by Custom and PSQC, only one government department should inspect the consignments in order to avoid time dilation and additional cost," it said. "In addition, such practices have impacted the export of stainless-steel surgical items, cutlery, washing machines, air coolers, utencils etc. Keeping in mind the depressed exports these days, the government should try to avoid such additional measures on imports."