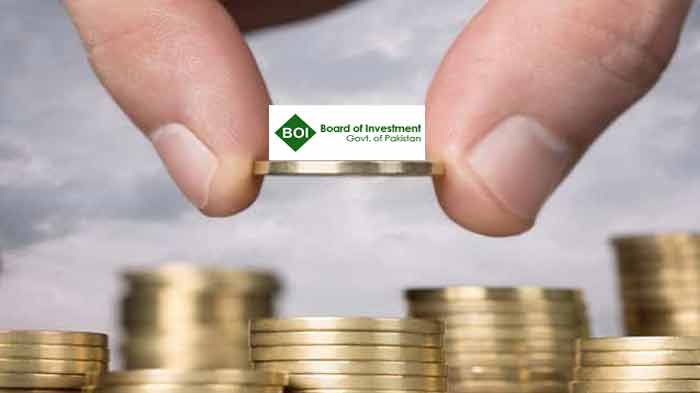 'Board has devised a digital visa process for foreign investors, enabling them to acquire business visa in few weeks instead of six months'
ISLAMABAD: The Board of Investment (BOI) is devising a new strategy that is aimed at providing 'ease of doing business' to local and foreign investors.
"The BOI has formulated new laws for registration of the companies in order to improve the administrative procedures for ease of doing business and market competitiveness," a senior official of the board revealed on Thursday.
He said the board has introduced an e-filing system and has also shortened the registration process of new companies to facilitate local and foreign investors.
Replying to a question, he said that in recent months, Pakistan has improved its World Bank's (WB) 'ease of doing business' ranking by 11 points to 136. "Now the country was gradually moving up and for the next year, the government has set an ambitious target to bring its ranking under 100 so that maximum foreign investment could be brought in the country."
He said that BoI had formulated a digital visa process for foreign investors and now they could apply online for a business visa from anywhere while the correspondence in this regard would be fast and easy.
"The duration of the visa process has now been reduced from six months to few weeks, subject to the verification from different agencies," he added.
On another query, he said the National Industrial Parks (NIP), a development and a management company, would develop the planned special economic zone (SEZ) in Islamabad.
"We require around 50 acres of land to develop SEZ in the federal capital to provide equal opportunity and facilities to foreign and local investors," he said. "We are moving in the right direction and this momentum will give us the opportunity to achieve a high growth rate in the country."
He said gross domestic product (GDP) ratio would improve in near future and modern ways would be adopted to enhance foreign investment in the country.