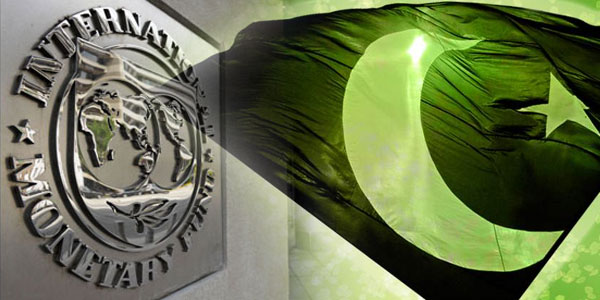 ISLAMABAD: The International Monetary Fund (IMF) has set stringent conditions for Pakistan to enforce in exchange for receiving a bailout package, as talks between the two side enter the concluding stages.
Amongst the major demands of the IMF include levying of increasing general sales tax (GST) to 18%, further depreciation in the rupee and a tighter monetary policy, reports Express Tribune.
The IMF delegation is conducting meetings with government officials to get their feedback on the reforms.
The government officials have clearly stated that no such conditions would be accepted which impact the country's welfare and sovereignty.
They added the government was already conducting work on the aim of economic reforms and development.
Uneasiness was widespread that executing IMF terms could impact economic growth, increase inflation and raise the unemployment rate.
As per sources, the IMF delegation is set to be in Pakistan till the 22nd of this month.
By that date, the IMF delegation is expected to prepare a Technical Memorandum of Understanding as well as a Memorandum of Economic and Financial Policies (MEFP) and Letter of Intent (LoI) for release the loan and reaching terms and conditions.
If a consensus is reached, then the LoI and MEFP would be signed.
But sources shared, besides the IMF, the country was concentrating on alternate sources and there was hope that Prime Minister Imran Khan's visit to the United Arab Emirates could bear fruit for economic revival and trouncing financial troubles existed.
The sources added the PM's visit to Malaysia could also be beneficial in this regard.