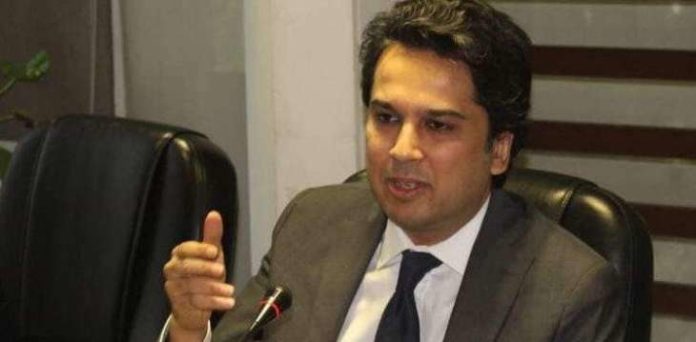 Punjab government collects Rs100bn revenue through e-stamping system
LAHORE: Provincial Finance Minister Makhdoom Hashim Jawan Bakht said on Monday that Punjab has the potential to become the Silicon Valley of South Asia.
He was addressing a ceremony held to celebrate the first Rs100 billion revenue collection through e-stamping by Punjab IT Board (PITB) and Board of Revenue (BOR).
He said with the support of private sector and the formulation of systems like e-procurement and e-payment, the government is committed to placing Punjab at the heart of digital economy.
"Despite enormous economic challenges that the government inherited, it is striving hard to achieve maximum economic growth with a low inflation environment. IT interventions are essential and much-needed in all sectors, especially to improve the overall efficiency of the government machinery," he added.
The provincial minister said that the Punjab government has collected a revenue of Rs100 billion through the e-stamping system, which is the best example of utilising information technology for the betterment of the general public.
He further said the implementation of the e-stamping system also shows the enormous potential that the Punjab government possessed with regard to IT services. "A significant increase in government revenue has been witnessed as compared to last year through the e-stamping initiative," he noted.
The minister requested the PITB to assist the government in streamlining the processes of tax collection and take necessary measures on an emergent basis to implement the initiative of e-payment gateway which will help common citizens pay their taxes just by staying at their homes.
Speaking on the occasion, PITB Chairman Habibur Rehman Gilani said that e-stamping system is a landmark project of the provincial government which has revolutionised the entire process of issuance of stamp paper.
He further stated that all the relevant staff of the revenue department is equipped with necessary training, adding that essential hardware and IT equipment are also being provided to all of them for smooth functioning of the system.
"Citizens can obtain stamp papers within a few minutes and can also verify the issued stamp paper through SMS and web-based system," he added.
The minister congratulated the PITB chairman and his team, BOR, Bank of Punjab and all other stakeholders on achieving the historic milestone, saying that it was a matter of great pleasure and satisfaction that e-stamping system is completely implemented and successfully operational in all 36 districts of Punjab and common citizens are getting benefitted from this initiative of public service.