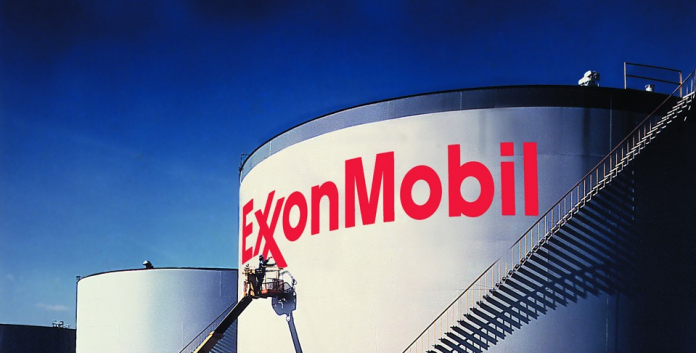 ISLAMABAD: After a gap of nearly three decades, ExxonMobil is gearing to re-enter the Pakistani market, as the world's largest oil and gas company eyes it as an emerging economy with immense potential.
According to a report in Business Recorder, well-informed sources in the Board of Investment (BoI) said the company's Chief Executive Officer (CEO) Irtiza Sayyed considers the Pakistani market as very significant considering its existing and rising quench for energy as it continues its economic growth trajectory.
Mr Sayyed in a letter sent to the BoI stated ExxonMobil has been assessing its re-entrance into Pakistan since quite a while and has been assiduously hunting energy-related opportunities for past few years.
ExxonMobil has made major strides to re-enter the Pakistani market which included acquiring a 25% stake in offshore drilling in May this year.
The first exploration well is planned for January 2019. Previously, Italian energy giant Eni, Pakistan Petroleum Limited (PPL) and Oil and Gas Development Company (OGDC) held 33% share each in offshore drilling in Pakistan.
Also, Exxon Mobil in partnership with Pakistani consortium Energas is planning to build Pakistan's third import liquefied natural gas (LNG) terminal.
Energas is backed by Halmore Power Company, Saphire Group and Younus Brothers (Lucky Cement).
Moreover, Mr Sayyed said ExxonMobil was concentrating on coming back to the Pakistani market after a gap of almost three decades.
And the company has registered its local partner in Pakistan as "ExxonMobil Pakistan (Private) Limited" and has obtained office space for its headquarters in Islamabad to herald its comeback.
He said, "With the permanent presence on an ExxonMobil head office in Pakistan, our other business ventures will explore the feasibility of the opportunities in the energy sector."
Mr Sayyed stressed with the success of these projects, the company could provide employment to hundreds of Pakistanis and give technical training and global best industrial practices.
He shared the company would officially announce its comeback into Pakistan by unveiling "ExxonMobil Pakistan" plaque on 27th November.