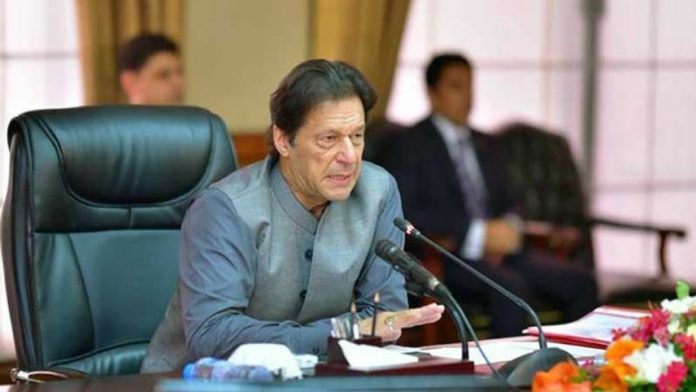 ISLAMABAD: Prime Minister Imran Khan said on Tuesday that Pakistan was taking advantage of the Chinese expertise in the field of agriculture.
Chairing a meeting on agriculture and livestock, PM Imran Khan said that restoration of agriculture was a part of the Pakistan Tehreek-e-Insaf (PTI) manifesto, adding that progress in agriculture would eventually increase the gross domestic product (GDP) of the country.
He said that China had assured Pakistan cooperation in the field of agriculture and that the government would take benefit from the latest research and new tools for the upliftment of the sector.
Last month, prior to his visit to China, Prime Minister Imran Khan had expressed concern over the deteriorating condition of the agriculture sector and expressed intentions to strengthen it.
PM Khan, while chairing a meeting on agriculture at Prime Minister's Office, was informed that the country's agriculture has been stagnant for past many decades and little work was done to assist the farmers in crop diversification, enhancement of yields and mechanisation of the sector.
It was informed that research functions were totally ignored in the past, resulting in the overall deterioration of the sector. Low agricultural output resulted in greater reliance on import, thus soaring up the import bill.
The PM was told that the existing trend could be effectively tackled and reversed with short-term measures while work on a long-term strategy could be started immediately with concerted efforts of all stakeholders. He was given a detailed briefing on the existing situation vis-à-vis wheat, rice and sugarcane crop along with a comparative analysis with the neighbouring countries and other producers with regards to production, exports and imports.
Expressing concern over the existing state of affairs, the prime minister had said that there was a need to help farmers adopt best practices along with requisite support in the provision of finances and mechanisation process.
It is pertinent to mention that PM Imran Khan and Chinese President Xi Jinping reviewed the bilateral relations and held in-depth discussions on regional and global issues of mutual interest on November 2.
President Xi had renewed commitment to strengthen the Pakistan-China Strategic Cooperative Partnership for Shared Future in the New Era. He had reiterated China's steadfast support to Pakistan on all issues of core interest.
Meanwhile, during the meeting on Tuesday, PM Imran Khan also decided to establish Allama Iqbal University in Sialkot, adding that he would visit the city tomorrow (Wednesday). During the visit, PM Imran will lay the foundation stone of Allama Iqbal University and will also inaugurate a knowledge park in Sialkot.