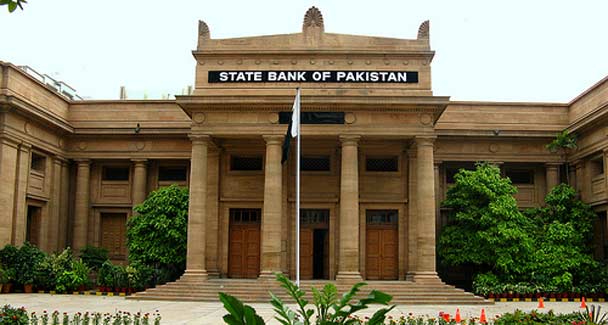 KARACHI: The central bank on Friday will acquire Rs111 billion Ijara Sukuk with a three-year maturity in a sell-off on Friday.
This acquisition of the government of Pakistan Ijara Sukuk would be done on Bai Muajjal basis, which is a Shariah-compliant equivalent of deferred payments from all Islamic Banks, reports The News.
The acquisition of the issue by the central bank would assist Islamic Banks in coping with surplus liquidity and resources.
Rs314.3 billion worth of Ijara Sukuk would mature in December, February and March and Rs118 billion Ijara Sukuk were set for maturity on December 18th.
Ijara Sukuk has been re-issued by the government against the asset of Jinnah International Airport and it was auctioned for the first time on December 15th,2015.
This would provide a sigh of relief for the Islamic banks since there would be a money market instrument available to keep their short-term liquidity in at zero-risk, Shariah-compliant securities.
According to a statement by the State Bank of Pakistan (SBP), the deferred payment purchase by the government is SLR-eligible.
At present, Islamic banks need to preserve the statutory liquidity requirement at 14% of their total demand liabilities and time deposits with a tenor of less than a year in Pakistan.
And the central bank has already identified effective liquidity management as a major challenge for the Islamic banking sector.
Also, there is a shortage of Shariah-compliant investment opportunities, little availability of money market instruments and lack of Islamic SBP standing facility.