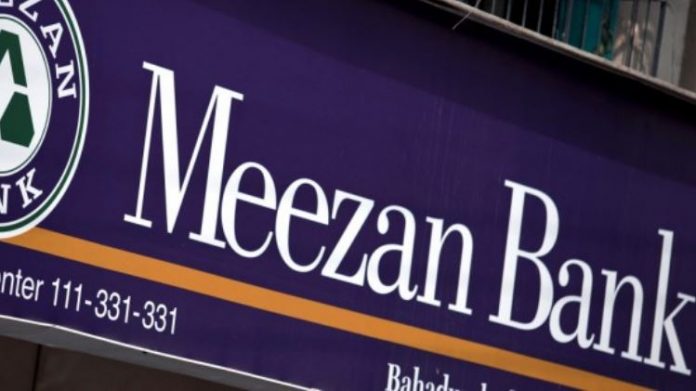 LAHORE: Noor Financial has successfully completed the divestment/sale of 1.35% stake in Meezan Bank to foreign institutional buyers at a purchase price of Rs78 per share.
In a notification sent to the Pakistan Stock Exchange (PSX) on Monday, Meezan Bank announced Noor Financial has successfully consummated the divestment of 15,750,000 ordinary shares in the bank, which constituted of 1.35% of the total issued and paid-up capital of Meezan to foreign institutional investors at a purchase price of Rs78 per share.
Earlier, this month Meezan Bank had informed the bourse of Noor Financial being in initial stages of talks with foreign institutional buyers to divest 5.96% of its shareholding in the bank.
In December, the country's leading and first Islamic bank was granted a license by the Securities and Exchange Commission of Pakistan (SECP) to act as 'Banker to the Issue' for Initial Public Offering of Shares (both for book building and general public portion) for companies going through listing at PSX.
Noor Financial had requested Meezan Bank to approach the central bank for the unblocking of the sale shares to enable it to consummate the aforementioned transaction.
In August, according to a notice filed on the exchange, Meezan Bank Limited announced that Noor Financial Investment divested 0.85% of its shareholding.
Earlier on, Noor Financial had divested 2.49%, 0.28% and 3.4% stake in Meezan Bank in May and June 2018 respectively.
In May, Noor Financial said a foreign financial firm had expressed interest in buying part of its stake in Pakistan's leading Islamic lender Meezan Bank.
In 2017, Noor had stated it was continuously looking for strategic alternatives for its investment in Meezan.
Meezan is Pakistan's biggest Islamic bank with a retail banking network of more than 600 branches in more than 150 cities of the country.
Noor Financial Investment Company – KPSC engages in the investment and financial activities in Kuwait, the Middle East, Asia, and internationally.
It operates through four segments, namely, investments, real estate, IT services, and hotel operations.
Meezan Bank shares were trading at Rs86.00, up Rs0.46 (+0.54%). KSE-100 index was trading at 38,336.68 points, up 85.64 points (+0.22%) at the time of filing this report.