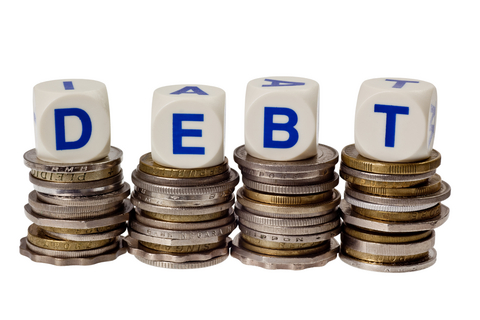 ISLAMABAD: According to data released by the State Bank of Pakistan (SBP) on Monday, Pakistan's total debt as of November 2018 was reported at Rs26 trillion.
Out of this, domestic debt was reported at Rs17 trillion whilst external debt amounted at Rs9 trillion.
Total debt was up 20% (9% since June) and domestic debt grew 10% (6% since June). External debt was significantly up by 50% (17% since June) touching Rs9.12 trillion and in dollar terms external debt was up 13% (1% since June).
The federal government's debt rose to Rs2.24 trillion in the first five months (July-December) of the current financial year 2018-19, due to a shortfall in revenues and sharp depreciation of the rupee.
During July-November of FY18-19, the federal government added approximately Rs15 billion a day to its debt which includes the 3.5 months tenure of the newly installed Pakistan Tehreek-e-Insaf (PTI) government.
The debt procured by the federal government from SBP soared by 87% in July-November FY18-19, touching a record Rs6.73 trillion at the end of November 2018.
Totally, the federal government's debt rose to Rs26.5 trillion, a net addition of Rs2.24 trillion in the first five months of current FY18-19 or higher by 9.2% when compared to figures in previous FY17-18.