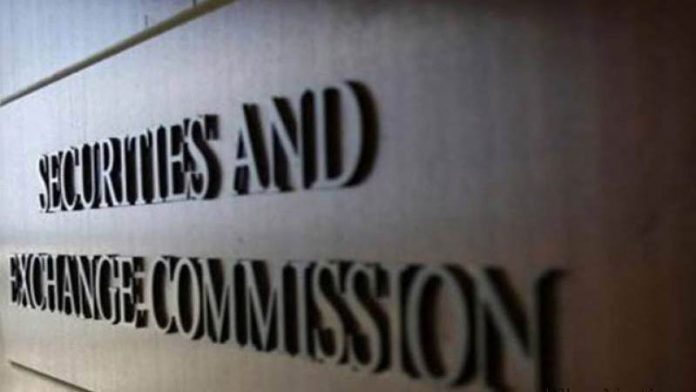 KARACHI: Securities and Exchange Commission of Pakistan (SECP) on Friday said it had disposed of proceedings initiated against the CEO and board of directors of K-Electric.
Also, it imposed a fine of Rs5,000 per quarter each on the board of directors, CEO and chairman belonging to the power utility or aggregating to Rs130,000.
In a notification sent to the Pakistan Stock Exchange (PSX), SECP stated K-Electric's CEO and its directors had violated the Section 245 of the ordinance by not filing the quarterly accounts for the period ended December 2016 and March 2017 respectively.
Talking about the Sindh High Court (SHC) stay order, SECP said that the court doesn't debar it from taking action against violations of the provisions of the ordinance.
It added, the electric power sector's apex regulator, NEPRA, has evidently stated that no impediment exists, which would stop it from adhering to the legal framework with prudence, i.e., tariff control period FY 2016-17 to FY 2022-23 has been determined by the Authority, hence, the same may be used by K-Electric for preparation of its financial statements with additional disclosures.
SECP highlighted K-Electric had deprived its shareholders of their statutory right to receive the quarterly accounts within the prescribed time.
Earlier this week, K-Electric informed the exchange that it cannot prepare its financial statements based on estimation and absence of basic topline revenue number and will be delayed due to a multitude of reasons.
Moreover, the power utility explained the reasons for the delays in the finalization and audit of financial statements of the company for the year ended 30th June 2017 besides the holding of AGM for FY17 citing the matter was subjudice before the Sindh High Court (SHC).
It pointed out to a certificate issued by the company's statutory auditors which confirmed the matter was subjudice before SHC, the audit of FY17 accounts would be further delayed and no time for finalization of financial statements could be given at this juncture.
Consequently, this would also affect the preparation of financial statements and audit for the year ended 30th June 2018, said K-Electric.
It informed the stock exchange that its previous statutory auditor for FY2017 KPMG had resigned and the company's board had appointed A.F Ferguson & Co and BDO Ebrahim & Co as joint statutory auditors for FY 2017.
As a result, the bourse was told that the audit process of the financial statement will face further delays due to the appointment of new auditors.
"New auditors have been engaged immediately after their appointment, audit process of financial statements for FY 2017 is in full swing and concerted efforts are underway to hold AGM for FY 2017 by the quarter ending 31 March 2019," said K-Electric.