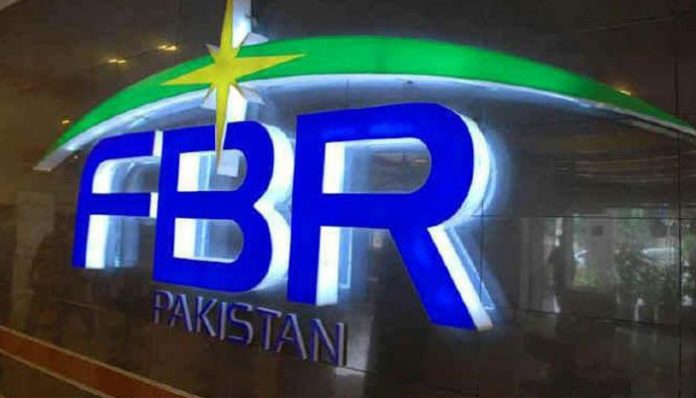 FBR officials say only four per cent of the country's population pays tax
ISLAMABAD: The tax department on Wednesday admitted that it has missed the six-month revenue target by Rs158 billion.
Federal Board of Revenue (FBR) member (policy) Dr Hamid Ateeq and member (operations) Seema Shakil said in a media briefing that tax target during the first six months was Rs2.052 billion whereas department collected Rs1,894 billion. They said that Rs670 billion was collected in income tax and Rs689 billion was collected in sales tax.
The FBR members said that the department could not achieve the tax target due to a decrease in government expenditure, as the government expenditure remained 25pc, instead of 40pc, in six months.
They said that the tax department also failed to achieve the target due to the prohibition for non-filers to purchase cars and properties.
Besides, they explained that the department could not collect Rs25 billion from the telecom sector, Rs25 billion from salaried classed people, and Rs5.5 billion from Urea and cement sectors.
Furthermore, they said, only Rs2 billion was collected from the property sector during the first six months. They disclosed that only four percent of the country's population pays tax.
"We have apprehended a sugar mill based in Punjab which is involved in Rs457 million tax evasion. Similarly, one sugar mill was hiding its production up to 125,000 sacks," said Dr Hamid Atteq. "We have received bank accounts details of 50,000 Pakistanis from different countries including Germany, Spain, Italy, France."
He said the department is also receiving information from the OECD and European Union but he refused to tell the names of those Pakistani who have established bank accounts. "We are bound to keep the information secret. Most of the bank account holders belong to Karachi, Lahore and Islamabad," he added.
Dr Ateeq informed the journalists that FBR is investigating 537 people having 1,365 properties. "We have so far proved 867 properties worth Rs13 billion. Besides, 316 people had legalised their properties in the amnesty scheme announced in April last year and we have collected Rs1.2 billion tax.
To a question, he said the department has invited tv reporters only, as print media negatively portrayed the tax department.