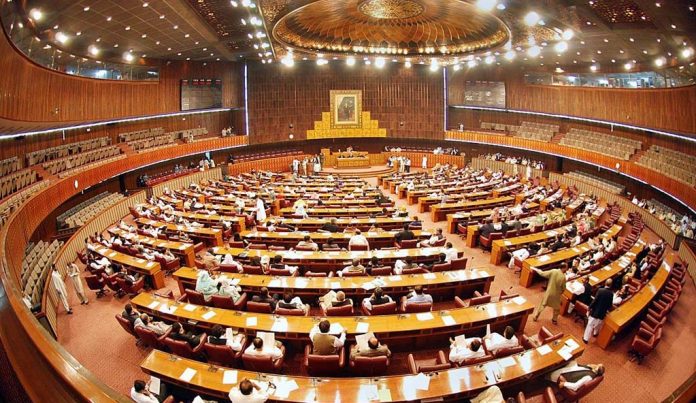 'The new policy will include measures for tariff rationalisation, development of manufacturing sector and facilitation of SMEs'
ISLAMABAD: The Ministry of Commerce was working on a new Strategic Trade Policy Framework (STPF) to reduce the cost of production and encourage investment in export-oriented sectors.
Parliamentary Secretary on Commerce Shandana Gulzar Khan informed the National Assembly during question hour on Friday that the ministry was finalizing national tariff policy so that the tariff structure reflects trade policy priorities, improve competitiveness through duty-free access to import raw materials and encourage value addition through the principle of cascading the tariffs and removing anomalies in the tariff structure.
She said the policy would aim to encourage value-added exports of the country, adding that STPF would also include measures for tariff rationalization, promotion of research and development of the manufacturing sector and facilitation of SMEs for integration into global value chains.
She said it was encouraging to inform the National Assembly that the country's exports during last decade have increased from $17.4 billion (2008-09) to $23.2 billion (2017-18), with an average annual growth rate of almost 6pc.
During July to June 2017-2018, exports were $23.22 billion against $20.422 billion during the same period of last year, showing an increase of 13.71pc, she added.
Continuing the momentum of rising exports, the first quarter has also shown export growth of 5pc, she said, adding that textile products continue to dominate Pakistan's export basket with 58pc share, as it has increased from $12.45 billion in the financial year 2016-17 to $13.53 billion in FY2017-18.