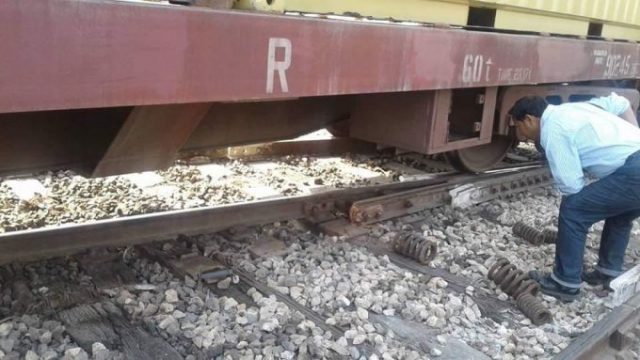 Three bogies of a freight train derailed at the Drigh Road Railway Station in Karachi on Saturday. Rail traffic was suspended as a result of the incident, while no loss of life was reported.
Interestingly, the freight train was inaugurated just a day earlier in a ceremony by Federal Railways Minister Sheikh Rasheed.
The minister had announced that his department would launch 20 freight trains this year.
About the train that got derailed, Rasheed had said that the train was being run on public-private partnership. It would carry cargo weighing 1,250 tonnes from Karachi to Lahore as it comprises 25 bogies, he added.