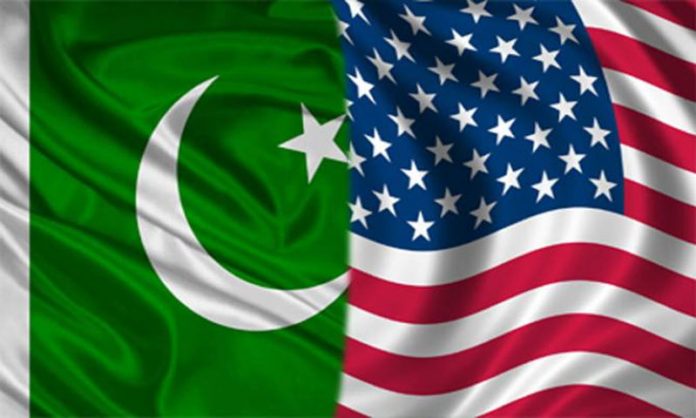 ISLAMABAD: Trade negotiations between Pakistan and the United States have been postponed due to the government shutdown in America.
Sources told Pakistan Today that representatives of both countries were scheduled to meet on January 28 and 29 but owing to the US government shutdown, trade negotiations have been postponed.
The US officials have conveyed to Pakistan that they will be not available on the above-mentioned dates due to the ongoing shutdown. However, they will convey the next date to the Pakistani officials soon.
It was reported on Friday that President Donald Trump announced a temporary deal to end the longest government shutdown on record.
It is pertinent to mention that US-Pak bilateral trade stood around $6.4 billion in 2017. Pakistan exported goods worth $3.6 billion to the US, while US exports to Pakistan were recorded at $2.8 billion.
Textile products brought the most revenue to Pakistan, as the country exported miscellaneous textile articles worth $1.3 billion, knit apparel worth $725 million, woven apparel worth $572 million, leather products worth $111 million, and cotton worth $104 million.
In addition, Pakistan also exported $110 million worth agriculture products, including such as sugars, sweeteners and bev bases ($34 million), rice ($27 million), spices ($14 million), snack foods ($6 million), and processed fruit and vegetables ($5 million).
Meanwhile, US exports to Pakistan in 2017 were $2.8 billion, up 33.2pc ($700 million) from 2016 and 44.5pc from 2007. The top export categories in 2017 were miscellaneous grain, seeds and fruit ($432 million), machinery ($314 million), cotton ($298 million), iron and steel ($279 million), and railway vehicles/equipment ($193 million).
US exports of agricultural products to Pakistan totalled $1 billion in 2017. Leading domestic export categories included soybeans ($426 million), cotton ($297 million), tree nuts ($64 million), dairy products ($56 million), and planting seeds ($45 million).
Sources said that the US is Pakistan's major export destination despite the fluctuation in exports in the last five years.
Pakistan can take benefit from the American market as US textile-related imports touch $70 to $80 billion annually and Pakistan's major export product is textile.
Last week, US Senator Lindsey Graham, during his visit to Pakistan, hinted to offer a Free Trade Agreement (FTA) to Pakistan.
Officials said that Pakistan is ready for the FTA as it could tap and avail huge opportunities in the American market.
Under the trade and investment framework agreement between USA and Pakistan, both sides discussed ways to enhance the bonds of friendship through international trade and economic interrelationship.
An official of the commerce ministry confirmed that trade negotiations have been postponed. However, the spokesperson of the Ministry of Commerce remained unavailable to comment.