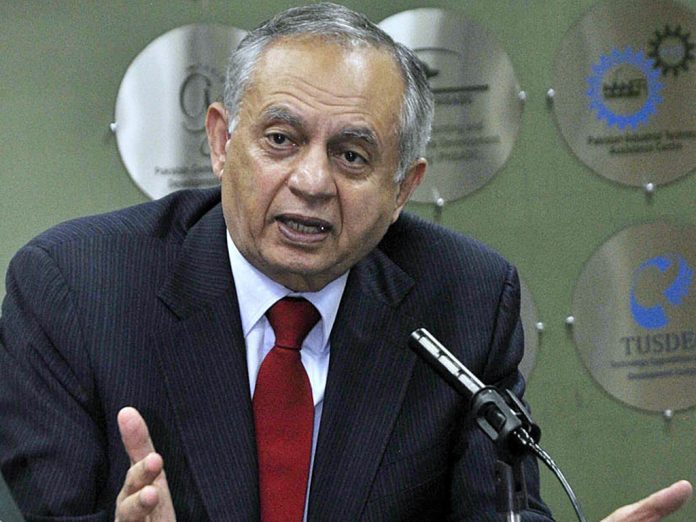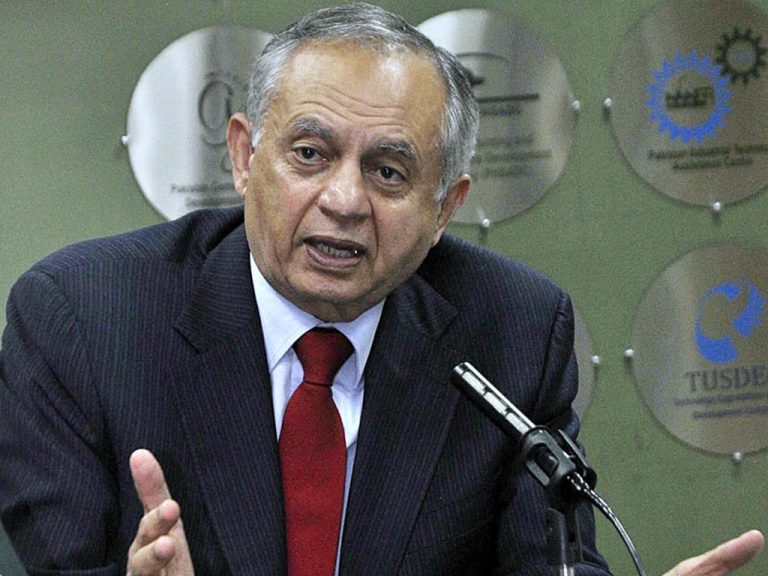 Advisor to Prime Minister on Commerce Abdul Razak Dawood said on Friday a high-powered Saudi delegation, including key ministers and over 30 businessmen from leading private companies, would hold meetings with their Pakistani counterparts to discuss the potential of "bigger investments" between the two countries.
Speaking at a media briefing, he said that a Pak-Saudi Supreme Coordination Council, led by Crown Prince Mohammad Bin Salman and Prime Minister Imran Khan, would be launched during the visit of the Saudi crown prince to Pakistan, adding that PM Imran Khan would personally review the implementation of memorandums of understanding (MoUs) signed between the two countries.
He said the council would work towards raising the level of coordination between two countries so as to achieve mutually agreed political, economic, and development objectives.
"Three pillars, i-e the political and security pillar, the economic pillar and the social and cultural pillar, have been created under the council, which will be managed by their own steering committees," the advisor elaborated.
Talking about India's withdrawal of 'Most Favoured Nation' status for Pakistan, Dawood said, "We have three options to deal with India. We can use a bilateral forum, SAFTA forum or an international forum to solve the matter."