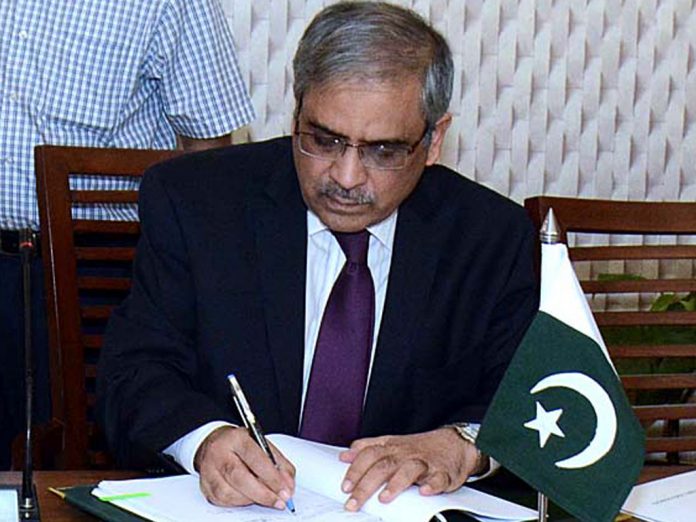 KARACHI: State Bank of Pakistan governor Tariq Bajwa on Monday stated that the country had come out of the financial crisis with the assistance of friendly countries and the economy has been set on the right course.
He stated this while speaking at a private university in Lahore on Monday.
According to Mr Bajwa, uncertainty in the economy had ended and the government was on the right course and competent to meet all economic challenges, reports an English daily.
While talking about the current account deficit, governor SBP said it had impacted the economy greatly during the ongoing financial year 2018-19.
He stated a plan had been formulated to banish the current account deficit and work in this regard was in progress.
Mr Bajwa said the current account deficit remained the biggest impediment for Pakistan and the government was carrying out talks with the International Monetary Fund for a package to minimize it.
He added the government had not surpassed the limit for borrowing from the central bank and it had obtained Rs3 trillion and returned back Rs2 trillion.
And SBP governor shared cases involving Rs600 billion were outstanding in banking courts and capacity building was being established to manage a huge number of unresolved cases and for their quick resolution.
Mr Bajwa told that the cases must be decided quickly, so it would able banks to utilize the money involved in litigation.
Moreover, the governor SBP said the central bank had offered to bear expenses of training judges to assist the courts to decide the outstanding cases immediately.