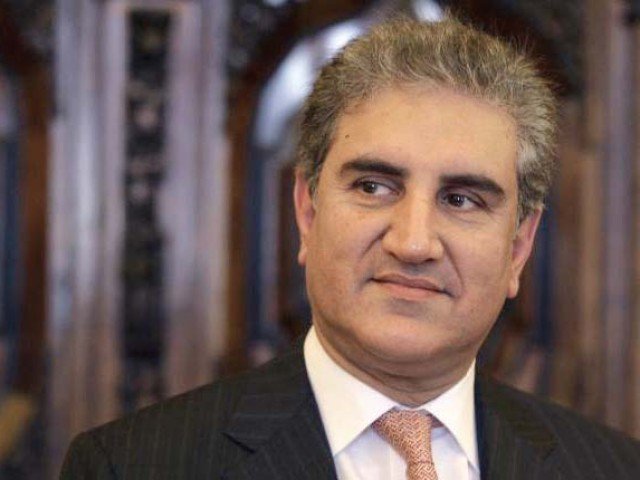 ISLAMABAD: Foreign Minister Shah Mehmood Qureshi has stressed that Belt and Road Initiative (BRI) and China Pakistan Economic Corridor (CPEC) are not competitive projects but are complementary to each other.
In an exclusive interview with China Global Television Network (CGTN), foreign minister said that CPEC is a flagship project of BRI that shares the future to explore the ways of broadening the bilateral relationship between two brotherly countries.
To a question, he said that consistency, trust and standing by each other through thick and thin were the reasons of long-lasting China-Pakistan relationship which would be strengthened further under Pakistan Tehreek-e-Insaf's government.
FM Qureshi said that special economic zones were being set up along with CPEC to not only facilitate the bilateral investments but also to invite the third countries' FDI in CPEC.
"China is laying down the infrastructure of roads, railways, fiber optics connection in the economic zone which is making it easier for third parties to connect with the project", he added.
He said that inviting the third parties to CPEC will increase the opportunities of more investment, job creation, economic up left, technology transfer and regional stability.
Replying to another question, he said that people to people contact and high-level exchanges were playing significant role in this brotherly connection. "Our PM Imran Khan has also invited Chinese President Xi Jinping to Pakistan," he added.
Foreign Minister said that tri-lateral strategic dialogues among Pakistan, Afghanistan and China were also a welcome development.