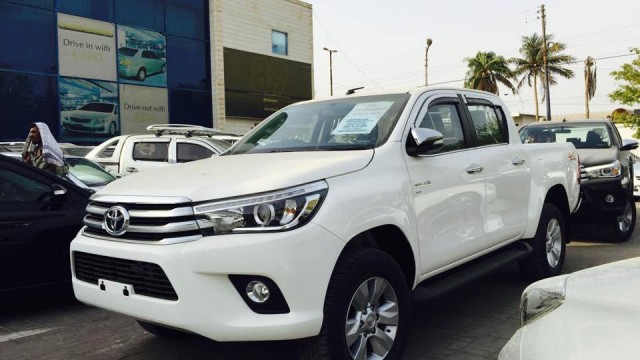 Indus Motor Company (IMC) has jacked up prices of various models by Rs65,000 –Rs307,000, effective from Saturday.
After the revised price, the new rates of Toyota Corolla XLI, XLI AT, GLI and GLI AT will be Rs2.109 million, Rs2.184 million, Rs2.364 million and Rs2.439 million respectively – each higher by Rs65,000.
The price of Altis 1.6 has been increased by Rs100,000 to Rs2.674 million, Altis 1.8MT by Rs111,100 to Rs3.069 million and 1.8 CVT by Rs109,600 to Rs3.205 million.
The diesel and petrol variants of Fortuner have also been increased by Rs307,100 and Rs260,100 to Rs7.819 million and Rs7.299 million respectively.
Similarly, the price of Hilux has been surged by Rs80,000 while that of Revo by Rs150,000.
As per dealers, the rupee depreciation against the dollar caused the vehicles' prices to increase, as imported parts and other accessories have become expensive in the market.