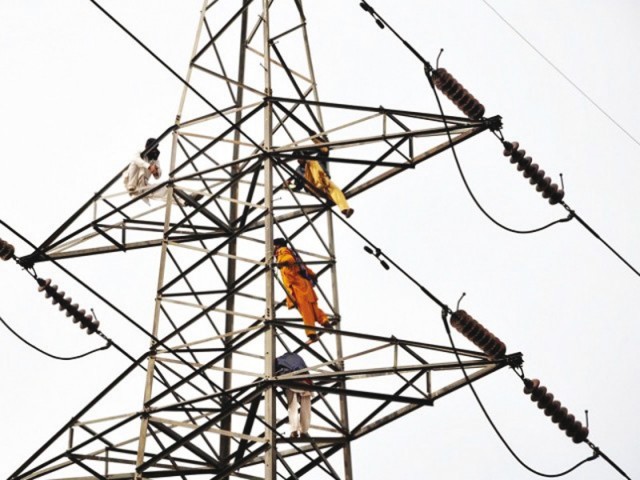 ISLAMABAD: Domestic consumers will be exempt from electricity load shedding during sehar, iftar, tarveeh timings during the upcoming holy month of Ramzan.
The Pakistan Electric Power Company (PEPCO) has issued Standard Operating Procedure's (SOP's) for implementation of power load management plan during the holy month by all power distribution companies (DISCOs), it was learnt on Sunday.
A copy of SOP issued by PEPCO Managing Director (MD) Waseem Mukhtar, dated May 4 2019, to chief executive officers (CEOs) of all DISCOs disclose that there will be no load management for domestic consumers during iftar, taraveeh and sehar while there will also be no load management in category I & II feeders for rest of the day.
The load management in category III, IV, V, VI and VII feeders should not be more than 1, 3, 5, 6, 5 and 7.5 hours respectively.
It was also learnt that there will be no load management to zero rated industries, continuous processing and prime users.
All CEOs along with their team are to remain available for proper liaison with the Power Ministry and PEPCO during Ramzan, said SOP issued by PEPCO.
PEPCO has also directed the CEOs to use their discretion prudently in case of any requirement to shed industrial load for ensuring continuous supply to the domestic consumers during sehar and iftar. Proper liaison shall be maintained by respective CEOs with chamber and industry.
Similarly, control room shall be established at all DISCOs headquarters and PEPCO/PITC, while it will be operative round the clock for continuity of power supply especially during sehar, iftar and taraveeh.
About forced load management, PEPCO made it clear that the concerned CEO and his team will be directly responsible to handle the situation in the event of any forced load management. And, all officers during these times should be available to attend to public complaints.
It is also learnt from PEPCO's SOP for Ramadan 2019 that in case of system constraints, load management  during iftar, taraveeh and sehar should be in multiples of half an hours. While preparing load management schedule, it must be ensured that the same feeders do not get affected during sehar and iftar, consecutively.
PEPCO has also advised all CEO of DISCOs to ensure that advance public information campaigns should be vigorously launched regarding schedule load management, change in schedule load management, and in case of any fault.
PEPCO has further directed that all DISCOs must remain within allocated quota. And, any deviation that jeopardizes safety of the system is not tenable.
It is pertinent to mention here that a spokesperson of K-Electric has said that additional power from the national grid is critical to exempt residential areas in Karachi from load-shedding during sehar and iftar. 'The power utility has been engaging with concerned authorities for some time now to bridge the anticipated supply of shortfall during peak summers in Karachi and principal approval for provision of additional power is awaited from the Ministry of Energy (Power Division).
Loadshedding exemption for residential power customers in Karachi during sehar and iftar will be announced as soon as KE's request for additional supply of electricity is approved by the concerned authority, said KE in a press statement.