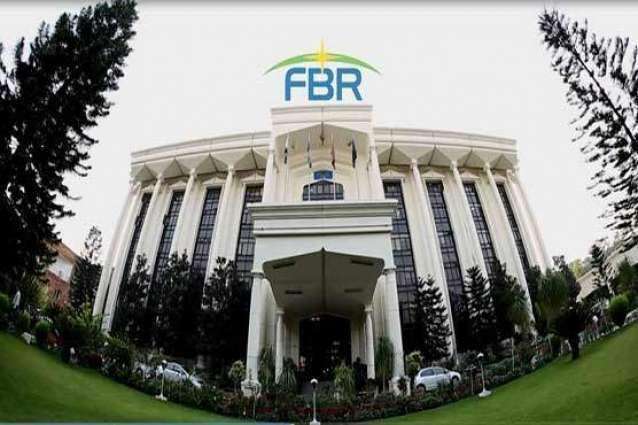 –'FBR wants its employees who have been working in certain offices for a considerable period to gain experience at other locations'
The Federal Board of Revenue (FBR) has witnessed the biggest reshuffle in its history, as thousands of employees of BPS-9 to BPS-16 across the country have been transferred to various departments, it emerged on Saturday.
According to the office orders issued by the FBR on Friday, as many as 2,154 of BPS-9 to BPS-16 have been shuffled in different cities, as the board aims to meet its revenue targets for the new fiscal year (FY20).
In Karachi, 726 officials of grades 9-14, working in the Inland Revenue Department, have been transferred. In Lahore, 565 employees of grades 9-15 have been relocated, while in the twin cities of Islamabad and Rawalpindi, 357 officials of grades 9-15 have been shuffled.
Moreover, more than 500 officers and officials working in grades 9-16 in regional tax offices of Abbottabad, Faisalabad, Gujranwala, Hyderabad, Sialkot, Sargodha, Sukkur, Peshawar, Sahiwal, Multan and Quetta have also been transferred.
Talking to a private media house, FBR Member Inland Revenue (IR) Policy Dr Hamid Ateeq Sarwar pointed out two major reasons behind the mass transfers and postings.
He said the FBR wanted its employees who have been working in certain offices for a considerable period to gain the experience of working at other locations and in other jobs.
Secondly, he said, the move is aimed at "breaking the connivance" between lower-level staff members and taxpayers in the areas where they are stationed.
The reshuffle comes as the government has set an ambitious revenue collection target of Rs5.5 trillion for the fiscal year that began on July 1.
Prime Minister Imran Khan has repeatedly criticised FBR's performance since assuming office in August last year, saying without reforms in the board, the government will not be able to efficiently collect taxes. On one occasion, he even threatened to "create a new FBR" if the existing revenue collection body could not be reformed.
According to sources, the FBR chairman is planning to break the nexus of corrupt FBR officials with the business community.
Those people who have recently been posted would not be touched, except where there are complaints against them, they said, adding that despite repeated but half-hearted attempts, the FBR has not been able to prosecute nearly 200 allegedly corrupt officers who are facing inquiries since 2015.
Few months ago, a summary was moved by the FBR to the Establishment Division for seeking PM's approval to remove grade-20 and -21 officers. But the Establishment Division returned the file on the grounds that there was a need to conduct fresh inquiries against them.
Shabbar Zaidi has already placed a bar on the FBR officials to provide private consultancy.