The request for 'Fit and Proper Test' (FPT) clearance of Syed Muhammad Talib Rizvi for his appointment as president/CEO of the Bank of Punjab (BOP) has not been approved by the State Bank of Pakistan.
In response to a BOP's letter seeking FPT clearance for Rizvi, dated 26 April 2019, the SBP stated, "We regret to inform you at this point and time, we are unable to clear Razvi's FPT as he lacks diversified experience and skill set required for this position.
"Considering the urgency of the matter, the bank is advised to entrust acting charge of the office of CEO to a key executive of the bank, who meets the FPT requirements for the subject position."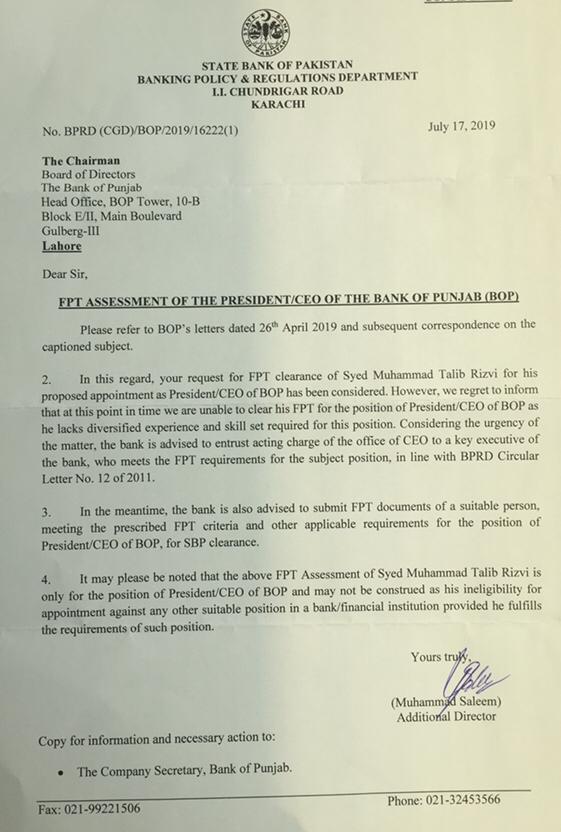 Article continues after this advertisement
It also advised the bank to submit FPT documents of a suitable person, meeting the prescribed criteria and other applicable requirements for the position of president/CEO of BOP.